Erie Choir Sings Their Way to State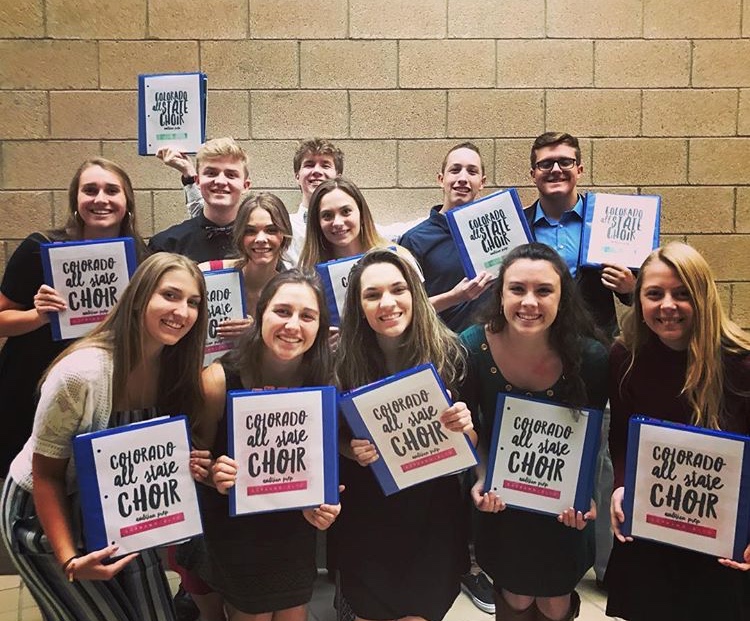 The Erie Choir program recently received some big news: The choir department's highest percentage and largest total number of singers from Erie ever made it into Colorado All State Jazz and Colorado All State Choir! They found out these results for jazz on Sunday, November 11th, and then for regular on Monday, November 12th. Two Erie kids made it into All State Jazz and eight students made it into regular All State.
Auditions for Colorado All State Jazz took place over a week in October and were submitted online to be judged as the kids awaited to hear if they made it to callbacks or not. The audition consists of singing a major scale sung in swing style, a blues scale sung in swing style, a dorian mode scale sung in swing style, a chromatic scale sung in swing style, one scat solo, and one ballad solo. About 350 kids try out for Colorado All State Jazz throughout the state, 64 make it to callbacks, and only 32 actually make it in. Erie had about 10 kids try out and out of those 10 we had four students get selected for callbacks. Those four students were Colby Arlington, Kelsey McKercher, Jacob Turner, and Zane Winegar. During callbacks, the students are put into small groups and switched around as they sing some songs, some scatting, some solos, and some sight reading until the judges find the perfect blend for the two jazz choirs-one mixed and one womens-for that year's All State. Junior Zane Winegar described the callback as "laid back but competitive." Unfortunately, despite qualifying for callbacks, Kelsey and Colby weren't able to make it to the auditions due to scheduling conflicts, but the two students who were selected to participate in this year's All State Jazz choir in January were Jacob Turner and Zane Winegar! The two "excitedly await" their weekend that they will get to spend among Colorado's other best select jazz students creating music at the Broadmoor in Colorado Springs.
Auditions for Colorado All State took place on Saturday, October 6th at Fort Collins High School. 15 Erie kids drove about 45 minutes early in the morning to nervously await for their turn to audition. The regular All State audition consists of singing a classical solo, a major scale, a harmonic minor scale, a melodic minor scale, a major triad, a minor triad, a diminished triad, an augmented triad, two melodic sight readings, and one rhythmic sight reading all in front of a judge. Zane stated that unlike jazz callbacks, regular All State auditions were "very nerve racking." Over 2,000 kids from around Colorado try out for this event, and only 500 of them make it in, splitting into the three choirs; Mens, Mixed, and Womens. Erie had eight students make it in, which was over half of the 15 who tried out. Those eight students were: Colby Arlington, Rae Bellows, Hannah Brink, Jack Laychak, Kelsey McKercher, Mikaela Schindler, Emma Thompson, and Zane Winegar! These eight singers will each prepare six pieces of difficult music before they face a second audition in February. They will then spend the weekend perfecting their pieces within their choirs for a performance on February 2nd.
Some awesome aspects about the students that made it into these select choirs this year are that we have two returning members to All State Choir who made it in their junior and senior year, and they are Hannah Brink and Rae Bellows! Hannah Brink exclaims her excitement for her second year at All State stating that "I am excited to have a new director this year and to have this opportunity again. I am excited to bond with new people and experience this alongside Rae another year." Hannah was "almost more nervous going into her second audition" as this was her second year trying out, but all of her hard work paid off, and she and Rae will be getting to experience another awesome year of singing together! Another great thing about one of the students who made it into these select choirs this year is that we have our first ever student from Erie to make it into both Colorado All State Choir, and Colorado All State Jazz Choir, and that is Zane Winegar! Zane states that he feels "incredibly honored" to be the first ever student to make it into both and to be able to be a part of these experiences.
Both Colorado All State Choirs have very rigorous auditions, and all of the students who tried out put in a lot of hard work. Congratulations to all of the students who made it, and we hope to see all of you at the Colorado All State Jazz concert on Saturday, January 26th, at the Broadmoor in Colorado Springs, and the Colorado All State Choir Concert on Saturday, February 2nd at the Buelle Theatre in Denver, Colorado!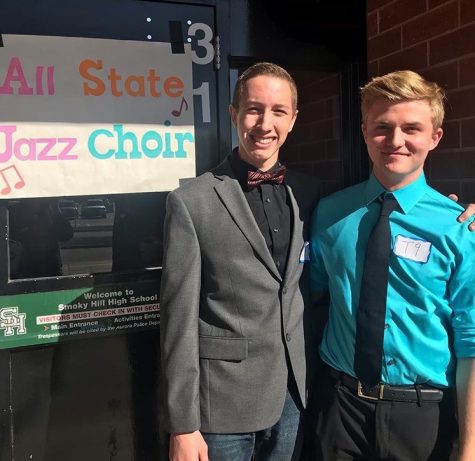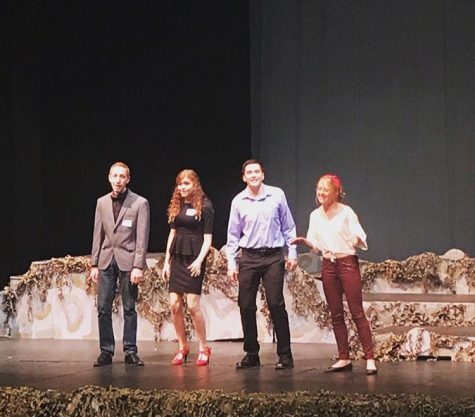 About the Contributor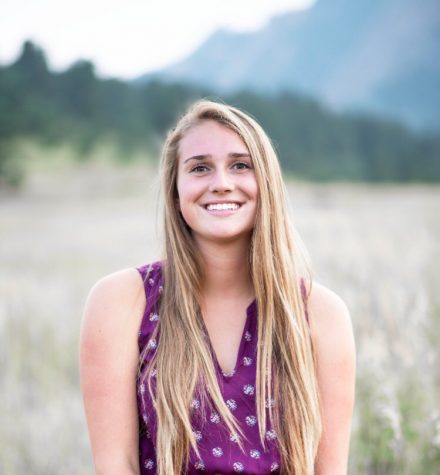 Karis Moore, Staff Writer
Karis Moore is a senior at Erie High School, and is a staff writer for the 2018-19 school year. In school she is involved in cross country, varsity girls...