Erie Idol 2018
An Erie-ised American Idol that attracts talented singers from across Erie High School
Just in case you missed it, another Erie Idol is in the books this year with a huge success. All contestants gave their very best and put on a great show. The ten contestants who auditioned to receive a spot at Erie Idol were Hannah Brink, Julia Brink, Katelyn Broerman, Ryan Erickson, Ella Horner, Giulia Pimenta, Tony Simone, Delaney Simpson, Fiona Spencer, Olivia Stecina, Mora Walker, and Zane Winegar. Each performance had its own song that represented the singer's passion for music. A multitude of genres, including more than enough jazz and coffee shop rock, filled the stage this year.
The audience was accorded the responsibility of making the pensive determination as to which contestants would be moving on to the final five. Contestants received the results the next day over the announcements.
The final five contestants included Katelyn Broerman and Zane Winegar singing a duet to a mashup of "Hallelujah" by Rufus Wainwright and "Can't Help Falling in Love" by Haley Reinhart, Ella Horner singing "Stay" by Rihanna, Delaney Simpson singing "Skinny Love" by Birdy, Fiona Spencer singing "Again," which Spencer wrote herself, and finally Mora Walker singing "Even If It's a Lie" by Matt Maltese.
Only a few days later final five took place. As an packed auditorium observed each contestant perform, every song was a breathtaking experience. Despite the few technical difficulties that arose during the performances, tension slowly vanished into the air, and audience members were soon presented with the task of choosing the final two.
After a quick intermission, only Katelyn Broerman and Zane Winegar singing a duet to "Barton Hollow" by The Civil War, and Ella Horner singing "At Last" by Etta James remained. These final two performances brought all the contestants' talent to the table leaving the audience to vote for their last time of this year's Erie Idol.
As the audience eagerly voted and awaited for the results of the next Erie Idol winner, Brandon Bird made his way to the stage to announce this year's Erie Idol champion; Ella Horner. As the audience cheered, Ella Horner smiled and thanked the audience for all of the support. And that is a wrap for Erie Idol 2018. Congratulations to Ella Horner and all the talented contestants who competed!
About the Contributor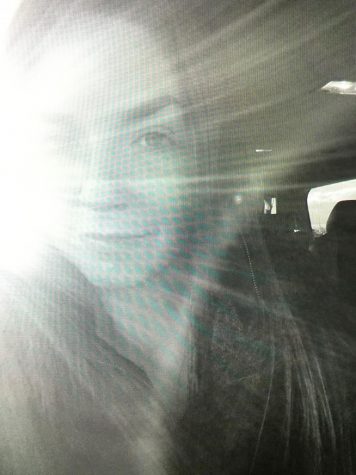 Morgan Walje, Photographer & Staff Writer
Morgan Walje is the staff photographer and a staff writer for Erie Tiger Times. She is also a Sophomore at Erie High School. Morgan hopes to go to college...