Erie Softball Looks to Win Big at State
The Erie Tigers Softball team will be heading to state this Friday, October 19th. They will be the 6th seed and begin their playoff run against Longmont at 12:15 pm at Aurora Sports Park. They won their region after hosting this past weekend and winning two games against Discovery Canyon, the 26th seed, and Wheat Ridge, the 10th seed. This is not new for the Tigers, since almost every state appearance has been led into by a regional championship.
The Tigers have appeared in the state finals for 23 out of the 24 years softball has been a program at Erie. Their last state title was in 2010, with a state appearance and many final four appearances every year after. Erie softball has the most state championships of any school in Colorado, with a total of 11. Legacy, who has the second most state championships, only has 6.
This year's team is expecting to add on to that 11.
"I expect us to go all out and fight our hearts out from the first pitch to the last out," says junior Kaylee Armstrong.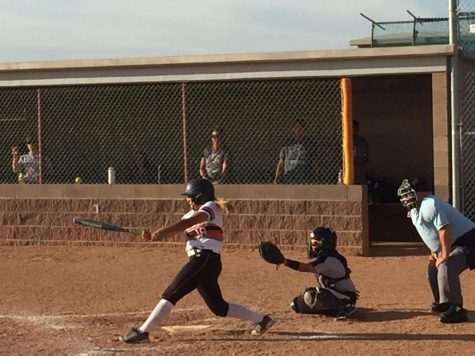 The team is facing some adversity this year after not winning the Tri Valley conference as they have the past 3 years. "Going into state now not winning the conference it is more intimidating because of the good teams we are going to face, one being Holy Family who did win it," says Sloane Quijas, a senior who has been around to see those past conference championships.
"
I think softball has always been a sport our community looks forward to hearing about. I know when I moved here the first thing I heard about the school was that it was small and hits for softball. We haven't brought home a state championship for a few years now and I think the girls and our community deserve it."

— Madie Leach

"

After losing 7 seniors in 2017, many new faces are starting for them this season. That hasn't stopped them from incorporating some new players into their game. Freshman base runners Lily Meskers and Ashlee Lovetts have a combined 20 stolen bases on the season. Emma Osborne, also a freshman, continues to be vital as an outfielder, making diving plays on the regular. Kambry Fraser and Jen Williams have stepped up at critical times, hitting walk offs to win a game.

The Tigers will play their first game at 12:15 pm on Friday, with the rest to be determined with the tournament's single elimination format. You can find the full schedule on CHSAA's site:

https://chsaanow.com/2018-10-15/4a-softball-state-tournament-bracket-2018/
About the Writer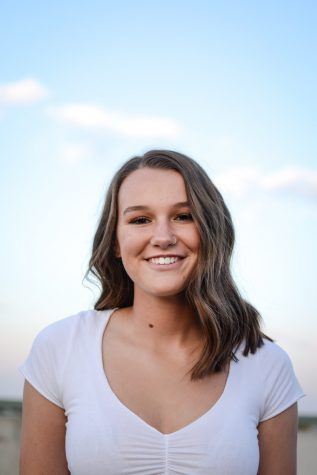 Sydney Parrish, Staff Writer
Sydney is a senior at Erie High School, and participates in softball for the school. This is her first year writing for Tiger Times and she is excited...