Mrs. Cathy Swanson: Steward of Passion and Guidance
Her life journey of stewardship and impacting many.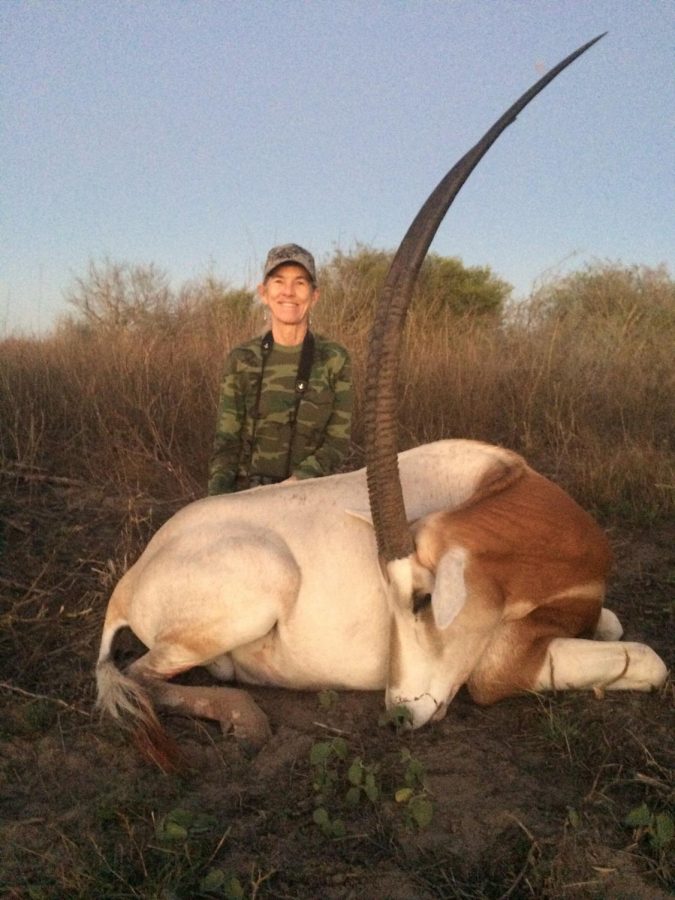 "Genuine, harmonious, unbelievably kind" Ashley Parker declares, "Compassionate, genuine and invested," Rachel Moroney proclaims.
         These are only a few words that can capture the radiant essence of Mrs. Cathy Swanson. Swanson has constantly been impacting every life around her for the past 42 years, from the very minute she set foot in the classroom. Swanson spent 30 years changing the lives of her elementary students and is currently on her 12 year of influencing teachers through instructional coaching as well as working with pre-service university students.
Anyone who talks to Swanson for more than two minutes can easily feel the warmth of the light shining through her. The question is how can someone be so knowledgeable, positive and caring as Mrs. Cathy Swanson?
         It began years ago when Swanson was growing up in the very first suburbs of southeast Denver, after World War ll when the Denver Public School System as well as new lifestyles were emerging. Swanson spent her childhood riding bikes on various adventures with her friends and three older brothers. "Everybody was outside,"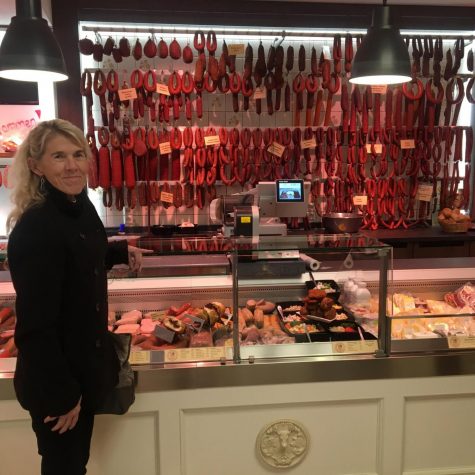 Swanson remembers, comparing her childhood to The Sandlot, " We played outside until dark, we rode our bikes everywhere. I came home, changed into my play clothes and I had to go play and be a good kid, that was my job."  She was expected to work hard at school, come home and play and be a light of her faith.
Along the way a fire was set inside of Swanson that has yet to ever be extinguished. She remembers her parents impact on her life clearly as she recalls her mother's kind heart as she brought all kinds of people home for holiday dinners like soldiers without families. "She was going to save people, one person at a time," Swanson states.
         She recalls those holiday dinners, "I listened to those conversations, listening to their beliefs, just listening to their point of view, I think made me very tolerant."
         Her family shared their hearts with the world and instilled a forever lasting kindness and compassion for others inside of Swanson that has bloomed from a girl taking in others' stories to a woman leaving a strong impact on everyone whose paths with which she crosses.
Not only did burning embers of compassion for others continue to kindle within Swanson, but a deep passion for stewardship flooded through her. Stewardship is the act of taking care of and nurturing a specific aspect of life. You can be a steward of renewable resources in the science realm, a steward of your faith and religion, a steward of your marriage. There are countless areas in which anyone can be stewards. At some point a trickle of stewardship coursed through Swanson's heart, and as she continued to experience all life had to offer, that trickle transformed into a roaring river that floods through her heart, driving her to be a steward of a million different aspects of life. The rushing river of stewardship propelled her to make one of the most momentous decisions of her life. After being heavily impacted by many of their teachers, Swanson and her husband Mike Swanson followed their passions to the University of Northern Colorado and became teachers. Swanson and her husband were driven to achieve their dreams, she remembers "having summer jobs, saving every nickel and dime" so she could open new doors that would lead her on new journeys where she would influence many.
As Swanson grew up, nurturing great passions and becoming a woman who would leave a lasting impact on every person she met, the turmoil of the sixties churned chaotically. Swanson was affected by major events like Martin Luther King's assassination, the Vietnam War and the Cold War. As the world around her erupted in the chaos of these events, Swanson always remembered her family who had taught her to always be positive, to be a light in the darkness. She experienced these events and learned from them, Swanson claims "it made me realize that war is not a solution, it is the least alternative."
         With this in mind, Swanson set out to give the world the very opposite of war's destruction. Burning with compassion, with a heart roaring with stewardship, an open and accepting mind, she began to touch lives in a way that very few people in our world have the ability to.
Swanson found teaching to be an entirely new and unique experience altogether. "You have 30 very different kids but you want to be a steward of everything they can be, and you want to bring your best so that they can do their best," says Swanson.
         She explains how complex the teaching role is; that you have all of these kids that you want to be able to reach and impact each in specific ways so they can walk away and take something away from the time you have spent with them.
Not only did Swanson impact her students, but each student left their mark on her. One student she remembers quite clearly "He was a student that I just could not reach and understand and I would be driving home in tears because he had tested me in all ways and I wanted to continue to grow him. I remember he drew me a heart that said I love you and I would tape it inside my coat closet and when I got really exasperated I would go open it and it would give me energy. Emilio was one that really made me reach into every reservoir of strategies to support him."
         Ten years later their paths crossed again and Swanson remembers they smiled and hugged and it was a truly powerful moment. Seeing the kids she taught so long ago out in the real world, living their lives are amazing moments for Swanson, as she tends to wonder where they are and how they are doing, for in her words; "you throw a stone in the water and it ripples."
But how do you know that you have done everything you can do? How do you know you have truly left an impact on these students and influenced them? "You just know, you know in your heart," says Swanson.
Over 30 years Swanson continued to influence the students around her especially when she became a mother to her first child. Family rapidly became one of her biggest areas of stewardship, "My family is my energy source and my purpose," she explains. As she became a mother and the mother stewardship washed over her, Swanson began to see aspects in life in a whole new light. "I think it made me a way better teacher, I grew a bigger heart. I remember after I had Ryan, going back to school and just seeing kids a little bit different."
         Becoming a mother was another pivotal moment in her life that would always continue to grow her heart
As she transitioned from impacting students to influencing teachers, Swanson changed the lives of many. Ashley Parker was a teacher at Butler Elementary in 2010 when she met Mrs. Cathy Swanson. "She was just awesome, she was a bright light, she really wanted to get to know me as a person not just a teacher," Parker explains.
         Swanson guided Parker through her first few years of teaching with the compassion that burns in her heart and wisdom that dances from her mind. "She has the ability to make you think when you did not even know you were thinking, she makes you think deeper and deeper until you find an answer yourself," Parker gushes as she eagerly remembers how Swanson had touched her life, how she had stepped into Parker's classroom and brought with her guidance and perceptiveness. But most of all, when she thinks of Swanson, Parker will always associate "The joy of teaching, I never saw her without a positive attitude, she brought light into any room she walked in."
Swanson has been a part of many students' lives at the University of Northern Colorado, including Rachel Moroney who is currently a part time reading interventionist and part time data coordinator for her school. Moroney recalls how outstandingly compassionate Swanson was when they met at UNC. One thing that stood out to Moroney was how Swanson always tries to listen and "understand people to a certain depth that not a lot of people do."
         Her positivity will always be remembered by Moroney especially after one year when Moroney had been frustrated and in a negative mindset and Swanson had stepped in; "she helped me to change my thinking, she had me name ten things that I was good at and she wrote them down and then, whenever I started to doubt myself or not believe in myself she would reference back to that list."
         This one coaching moment has stuck with Moroney ever since, whenever she is down on herself she thinks of the list of positives and shifts her mindset. This one action shifted the way Moroney thought in difficult situations, the situations in which we need the most positive and strongest of mindsets. Moroney continues to express; "They say that you do not always remember what people said but how they made you feel, that is what came to mind when I thought of how Mrs. Swanson had inspired me."
Parker and Moroney are only two of several lives Swanson has impacted through her positive mindset, strategic coaching and compassion for the stewardship of growing others. Swanson has a very unique way of coaching and influencing teachers. Swanson was strongly impacted by the cognitive coaching training; "It shaped the way I look at the world, raises my consciousness about what I see and how I see it," she remarks.
         Swanson enhanced her quality of listening and instead of telling her students what they need to do, she instead asks them what they think, what ideas they have, leading them to find answers within themselves. Her revealing method helps teachers discover answers in their own ways and as a result gives them more confidence because they were the ones who solved the mystery.Through her cognitive coaching adventure she also learned to "make it not about you but who you are with and to be with that person, just being present, the power of being present." A power that would fuel many more conversations and relationships to come.
Throughout the years Swanson came across a countless number of valuable experiences that she will forever treasure. She talks of "All of the of the experiences I have had along the way in my life and all of the opportunities and things I have learned have really shaped me and all of the people I have really learned from, a lot of gratitude about that."
         Among these life changing experiences is a love for hunting, being out in nature and tracking down a sheep. The fondness she harbors for hunting was set aflame when she decided she was going to go hunting with her husband Mike Swanson. She committed to learning how to shoot a gun, get her license and get in shape for this grand new adventure she was about to embark on. Swanson expressed that it was the hardest thing she has ever done both mentally and physically. She found a deep love for the sport and discovered that "it humbles you." It makes you appreciate this great big world we live in.
As she got her sheep license and began the hunting journey, Swanson traveled to places she would have never set foot in before. One trip she will never forget is when she went to the Fitz-Patrick Wilderness area in Wyoming…Grizzly bear territory. Forest fires and boulders and bears, oh my! Swanson recalls riding horseback through rough terrain speckled with difficult boulders. Forest fires had been springing up in dry parts. One night one of her companions had helped another hunter take care of a sheep and was covered in sheep blood. She remembers being terrified that a Grizzly was going to attack that night. "I was sure a grizzly bear was going to come, that was a long night." She laughs at the memory of the restless night. But after hiking over two hundred miles Mr. Swanson heard a rock fall on the last day of the hunt and found the source to be the sheep they had been waiting for. "A lot of good things came together when I got that sheep," he exclaimed. Her training, determination and passion for the hunt all came swirling into one as she peered down the barrel of the gun, found her target and squeezed the trigger. The moment will forever live in infamy in her memory. Every piece she had carefully been crafting poured into this one beautiful moment. Mrs. Swanson cherishes all the memories she has spent hunting and undertaking this adventure. "I have done things I never would have done if Mike would not have said well let us go hunting, and I am still alive!"
From guiding teachers to being a steward of family, faith and compassion, Swanson has always been pouring her heart and soul into everything that she does. The burning fire of her compassion has lit many torches to lead others to success. Her rushing river of stewardship has carried many to inspirations and aspects of life they will ever forget. Her warm heart will always be there to warm those who come to her.  A woman so genuine and full of compassion, Mrs. Cathy Swanson is changing the world around her, one person at a time.
About the Contributor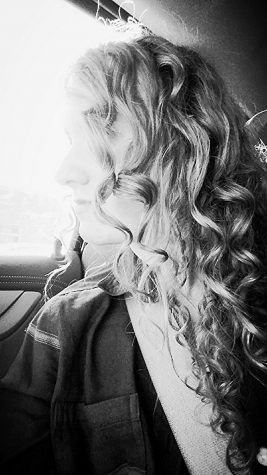 Kailey Pickering, Editor-in-Chief
Kailey Pickering has loved writing since she was ten years old. She's spent hours between the pages of a book and creating another world she conjured...