The Huckleberry – Review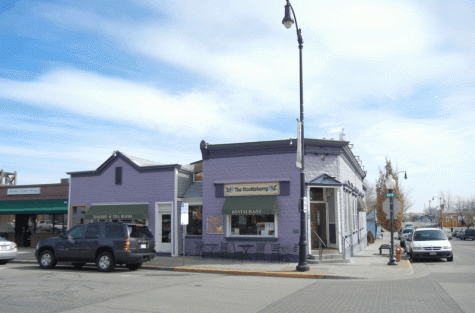 The Huckleberry restaurant, located in Louisville, Colorado, is a quite the popular hub for breakfast, lunch, and dinner and may be one of the best around places to grab a bite to eat around town.
From getting a 5 star review of 33% on yelp and being ranked #4 on TripAdvisor, the Huckleberry deserves every one of the great reviews for good reason.
The restaurant is located in Louisville, Colorado (80027) in the middle of town. It is a great location to grab breakfast, head across the street, grab some pizza, and finally to experience the small authentic hometown feel that Louisville presents to its visitors.
While the restaurant is painted in a welcoming light purple with bright yellow on the inside it gives customers a home feeling right when they walk through the door. Inside you'll find many windows and sunroofs that allow fresh sunlight into the dining areas, there's plants near all the entrances and enthusiastic servers throughout the whole restaurant happy to help at any request.
Not only is the aesthetic layout and design of The Huckleberry a big draw in factor for many, the food dishes never disappoint, with a creamy Hollandaise sauce poured on top of two poached eggs, topped off on an English muffin, which can be sold in several variations that range from regular eggs benedict to vegetarian, to even crab cake benedict. And although these dishes may vary in flavors and in presentation, the results are all the same, people love them.
Another favorite is their many cakes that are freshly baked every day. These include; Carrot cakes, Triple chocolate layer cake, Lemon curd cake, German chocolate cake, and a few others that all receive an excellent rating, and the even better part is the cakes are very affordable and very delicious.
Coupled with the phenomenal tasting dishes, the waiting service is spot on. The wait staff never fails to greet you with a smile, and also they never skip a beat when it comes to getting you your food and drinks on the dime. Equally because of the popularity The Huckleberry is accumulating, the wait time on your food may take a little longer depending on the time of day but the wait is definitely worth it.
All in all, The Huckleberry is a great family restaurant with a wonderful atmosphere that is appropriate for any special (or non special) occasion such as brunch with a few friends, to dinner with the family, or even having an iced Chai with your girlfriend. The Huckleberry menu will sure to have something that accommodates everyone to their liking and the next time you're in Louisville, Colorado you should drop on by and give it a try!