Why Was Zuckerberg in the Senate?
It was Apparent that Zuck was in Washington, but why was he being questioned?

Hang on for a minute...we're trying to find some more stories you might like.
On Tuesday, April 10th, the Senate was the prime center of attention in Washington, as Mark Zuckerberg was visiting. The founder of the popular and long running social media website, Facebook, was called about rumors that the company had been releasing user's data and possibly censoring advertisements on certain pages. The response that Zuckerberg was to be brought to Washington and questioned by numerous senators. Zuckerberg was then questioned in a five hour hearing about some of the company's privacy issues and advertisement censorship. During the first two hours, commentators added that it was very "tedious" because of the "Senators' lack of knowledge about the content in which they were asking."
Senator Orrin Hatch (R-UT) asked Zuckerberg "How do you sustain a business model in which users do not pay for your service?"
Which then Zuckerberg replied with "Senator, we run ads"
After the seemingly obvious answer to the question, Zuckerberg was then asked another question to which he replied easily.
Senator John Kennedy (R-LA) asked Zuckerberg, "Are you willing to go back and work on giving me a greater right to erase my data?"
To which Zuckerberg respectfully answered, "Senator, you can already delete any of the data that is there or delete all of your data."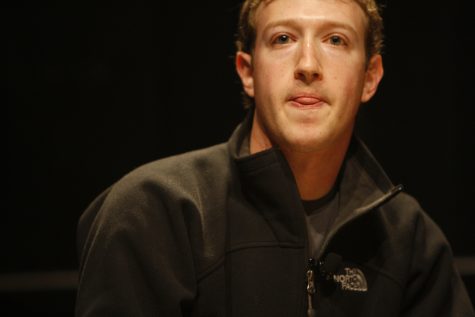 Questions then began to arise surrounding the Senators' question as many of them seemed to know nothing about how the website actually worked. This has been pointed out that perhaps the Senators did not know, because they do not use the website themselves or maybe that the average age in the Senate is 63 years, making that the oldest age in history.
One of the only things that was really answered during this hearing was whether or not Facebook censored any of the ads on their website, and was asked by former Presidential candidate Ted Cruz (R-TX), "There are a great many Americans who I would say are deeply concerned that Facebook and other tech companies are engaged in a pervasive pattern of bias and political censorship… Are you a First Amendment speaker expressing your views or are you a neutral public forum allowing everyone to speak?"
Zuckerberg responded explaining that Silicon Valley is "an extremely left-leaning place" but did in fact deny that this had anything to do with the supposed censorship of the advertisements.
Since this recent hearing, Facebook, has released a commercial that made its debut April 27th, letting people know that they are attempting to fix their websites privacy issues, along with the supposed "political bias" in the advertisements.