Erie scores with a Boys Lacrosse Team
Erie will have a boys lacrosse team in the spring of 2019.
The news was announced on Twitter by Erie Athletic Director Justin Carpenter. Erie will add the lacrosse team due to a pressing need in St. Vrain for a lacrosse team.
Most lacrosse players in the district currently play for Dawson. However, they will not have a choice on whether or not to play for Dawson or Erie if they go to a St. Vrain school. They will have to play for Erie.
Given that many of Dawson's players currently attend St. Vrain schools, and since Dawson is ranked second by CHSAA in 4A, there is a reason for optimism. The starting lineup could look something like this.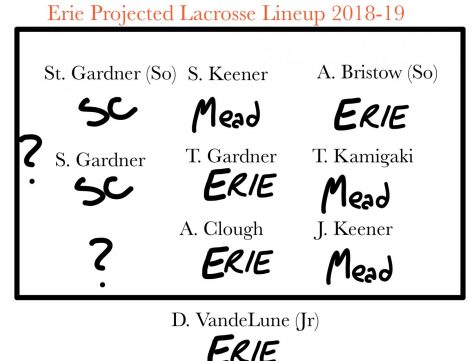 This team has potential to be very good. Bristow scored 3 times against Denver North, his most on the season. Kamigaki and the Keeners will also provide offense to a team that will not lack for firepower in its first year.
Tyler Gardner will win a lot of faceoffs and will drop back to be a great defensive middie. Clough and VandeLune will only help the endless depth at midfielder.
The Gardner brothers (not related to Tyler) will anchor the defense. Sage Gardner might be the best player on the team.
However, there will be a question mark at goalie. The only goalies on the Dawson roster attend Dawson. This will provide a challenge for Erie's defensemen to limit the shots on goal. To make matters worse, there is no third defensemen that looks to join the Erie team that is currently in high school.
In Erie's first year, the pressure will be on the offense to support the defense and for the defense to not allow shots on goal. This projected lineup has a lot of talent and could be a very good team. That will only happen if they play to their strengths.
About the Contributor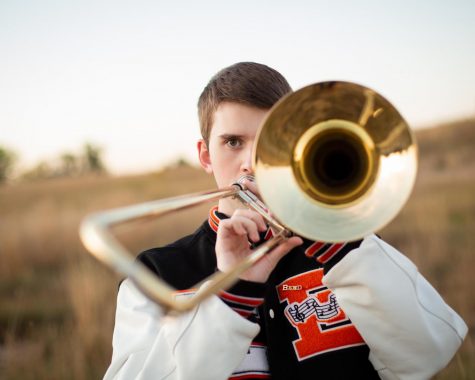 Grayson Blalock, Fall Editor-in-Chief
Grayson is the Fall Editor-in-Chief of the 2019-2020 Tiger Times. He was the Assistant/Sports Editor for the 2017-18 Tiger Times and was the Sports Editor...