Cameron Marcucci is heading to CSU Pueblo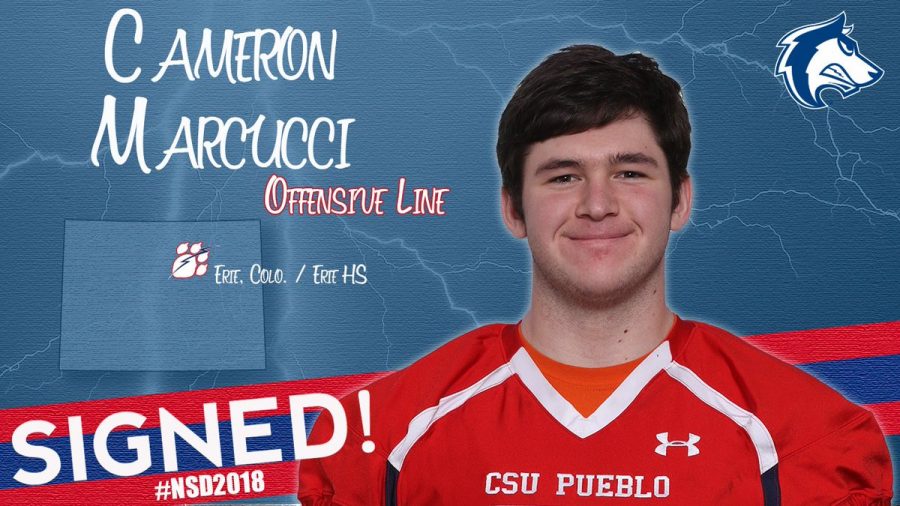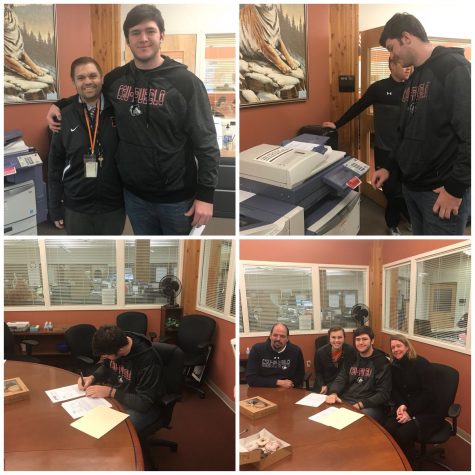 On February 7th, 2018 Cameron Marcucci signed his National Letter of Intent to continue his decorated football career at Colorado State Pueblo University. His dominant high school career was one that will be remembered at EHS for a long time and his athletic future is in the hands of one of the most successful Division II football programs in history.
Cameron Marcucci's high school football career was one for the record books. The three year starter was a large part of the Tigers turn around. In Marcucci's sophomore year he started in a handful of games and the team finished at 5-5 missing the playoffs. With a coaching change heading into his junior season, Marcucci started to tap into his full potential. He started all 11 games as the Tigers got to a 6-5 record with a first round playoff appearance. However all of this was only the surface of what Cameron Marcucci could do. In his senior year the 6'8″ 280 pound mountain of a man turned it on. He was a driving force in the Tigers 11-3 season with a state championship appearance. Marcucci racked up the accolades his senior season, earning First Team all conference, all state and all region. The three year letterman garnered a lot of college attention from his impressive resume but his course was set for CSU Pueblo.
Cameron Marcucci had left his options open as far as the recruiting process. He received interest from a lot of DII schools and a handful of local Division I programs. However, when CSU Pueblo coach John Wristen expressed its intention to bring him onto the team Marcucci  jumped on the opportunity. While on a visit at the school Marcucci announced publicly that he would be attending the school. Marcucci and the Tigers attended camp at the university the past two summers and when asked if that influenced his decision he said, "It sorta did because I got to get to know some of the coaches and players beforehand which was really nice," he also stated, "(I) got to see what their program was about early." On top of what he learned about the school from camp he said that the visit hooked him with a few things he took away. When asked why he commited he answered, "I like the schools history as far as their football program and how invested the town is in the team and the School." Marcucci says he is excited to get bigger in his redshirt year and that he is excited to spend his next four or five years playing at the school.
Colorado State Pueblo is arguably the best college football program in Colorado. The DII program has hoisted an insane 54-10 record over the past five years, appearing in the playoffs four of those five years and taking home a National Championship in 2014. There is no sign of the program slowing down anytime soon and Cameron Marcucci will be at the front of the charge for the Thunderwolves in the coming years.
About the Contributor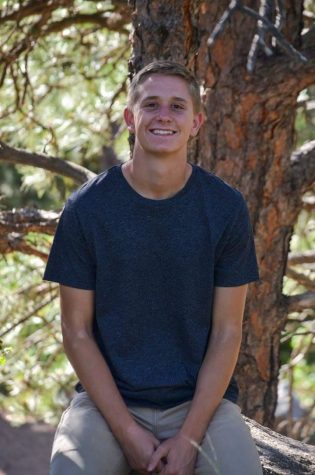 Alex Mathis, Senior Staff Writer
Alex Mathis is currently a senior at Erie high school. He participates in Football and Basketball. He has a passion for Football and hopes to play in college...