'Tis The Season For Prom Dress Shopping!
With so many options how will you ever know which to choose???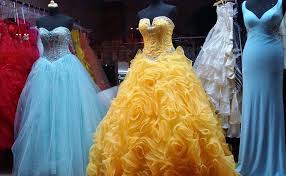 The sun is finally starting to come out and warm the grass, birds are dancing from tree to tree and Prom is only a few weeks away! With so many options and so little time how will one ever find the perfect Prom dress? By reading about all the new and trendy styles of course!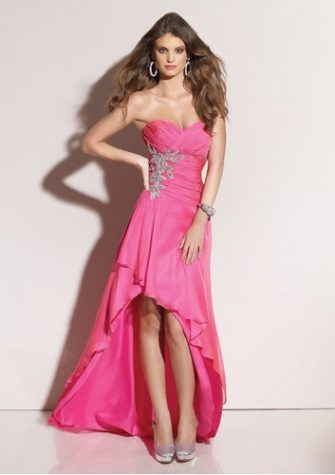 High to Low
You may remember the flowy high to low dresses from 2013? Well they are back looking even more beautiful and elegant in the form of Prom dresses! These dresses
 are the perfect style for a regal look for a fun night! You can dance all night without worrying about tripping all over your dress and walk into any 
room with and air of refinement! These dresses are especially nice if you are shorter and are struggling to find a dress you can walk in without hiking it up!
Two Piece
In the past few years Prom dresses have been splitting in two as the frilly skirts and bedazzled necks separate. This new style is seen in a variety from bright tulle skirts and black tops to sleek colorful skirts spilling out and regal off the shoulder tops. This style is the tiniest bit risky (so why not try it?) and oh so bold!
Corsets?
This year there have been many dresses that resemble corsets. With fabric dripping from a firm and secure chest and stomach area while in the back fine ribbon is shown
 off crisscrossing in a vintage fashion. These dresses are a new yet classy look that make you
 feel just like the princess you are!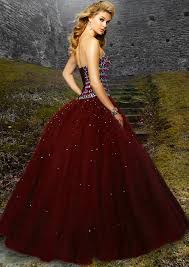 Vintage
There have been many dresses that posses a vintage, classy look about 
them. These dresses could have been pulled out of the '50's with a few modifications and yet you can not help but reach out and feel the fine fabric. Where are we without our roots? And in this case, stylish roots at that.
Sparkly Mesh
There have been many dresses that have a sparkly mesh material near the top of the dress. This style is cute and chic while still looking beautiful and dazzling! This would be a fun choice!
Weather sparkly or matte, long or short, flowy or tight, you will undoubtedly find the perfect dress for 2018 Prom!
About the Contributor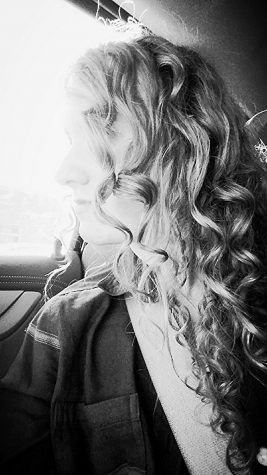 Kailey Pickering, Editor-in-Chief
Kailey Pickering has loved writing since she was ten years old. She's spent hours between the pages of a book and creating another world she conjured...