The Wright Way
Mr. Wright has been an amazing addition to our school and our theatre program

Scott Wright is a talented director, choreographer, performer, teacher, and friend who has brought a lot to Erie High School.
 Given three words to describe his character, Scott Wright would call himself dedicated, silly, and compassionate. These words directly reflect the masterpieces created under his shaping eye, the respect students share for him, and the easy-going likable nature of Wright's personality. Fellow workers describe him as "Hard working, yet values love. Truly an amazing person."
Originally born in Wyoming, Wright moved around a couple times before he ended up in Colorado at six years old. Wright is the middle child of two brothers in a family of five. Wright attended Thompson Valley High School, where he quickly became interested in many extracurricular activities. Wright had joined the Loveland Swim Club team and briefly practiced gymnastics. Academically, forensics and biology were intriguing to him, but it was theatre that had the biggest draw. Theatre, stage tech, choir, and band were a huge source of enjoyment. "It absolutely led to a lifelong career interest," Wright states.
After graduating high school, Wright attended the University of Northern Colorado, where he originally majored in Musical Theatre. Halfway through, Wright switched to piano performance but ended up graduating with a degree in Theatre Education. "My initial plan was to head to Broadway," Wright recalls, but he has found a much more fulfilling career as a teacher. "I can honestly say I am right at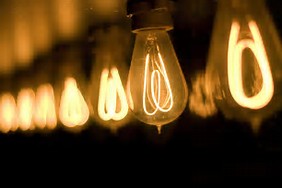 the spot where I believe I should be," Wright confidently adds.
And it is abundantly clear that he is exactly where he belongs. Wright is an acclaimed choreographer and director in many productions. Wright has traveled across much of Colorado and other states to work in various production and casts. Wright was educated at the University of Colorado. During his time there, Wright participated in the theatre and dance programs. Since his time there, Wright has come back to be an active faculty member. For the past three years, he has taught senior-level one acts. In addition to these responsibilities, Wright plays a very important role in the Erie Community. Wright teaches a wide variety of the Arts at Erie High School. These classes include Drama one and two, Advanced Drama, Film Studies, Small Ensembles, Production Theatre, History of Rock and Roll, and Stage Tech. These jobs are both inside of school hours and outside. Wright is also the director of school musicals, plays, and One Acts.
 Wright's work is certainly spread across many fields and communities "Every now and then I get to hear more and more about his life and all of the things he has done," colleagues report fondly.
 Wright's reputation as an admirable character and a warm-hearted soul precedes his talent, though. Many students know him as the teacher who has contributed so much to the school. Joshua Alejo, a junior at EHS, has participated in drama, improv, film production, film studies, and musical theatre with Mr. Wright and this has hugely impacted him. "I have learned so much from him, and I have learned thing no one else could teach me," Alejo says.
 Mikaela Schindler has also worked extensively with Wright says, "Wright has been teaching in many ways since I was in sixth grade." The sophomore has performed in 12 productions and says Wright is a very inclusive teacher who works to inspire a student's peak performance.
 When directing, Wright is incredibly detailed. "As a director, he has an incredible image in his mind. He holds his cast to high standards which allows them to excel in classes, production, and performance." Schindler describes. Although he can be highly particular and exact, the result can be breathtaking. The thought and energy put into each scene, background, and design yields enchanting and intricate outcomes.
Although he works very hard at his job, "The more I was involved in theatre the more I knew I would be doing something with it for the rest of my life," Wright explains about his passion for theatre.
Wright is also very involved in the Arts outside of school. He is a guest choreographer and director for other professional productions. His resume expands over the areas of singer, actor, dancer, choreographer/director for summer shows, dinner theatres, and the cruise line industry. 
Some of Wright's most successful projects have been "Altar Boys", "Cats", "FOREVER PLAID", "Hello Dolly", "My Fair Lady", "Oliver", "SWING", "You're a Good Man Charlie Brown", and a personal favorite of Wright, "Clue the Musical." These performances have brought him to awards such as Best Choreographer, Best Director, and Best Revival.
Although Wright says he enjoys all the parts of his job, he says currently the Theatre Production class is at a really interesting point. "This class is new this semester so every day is a new adventure," explains Wright.
 This also follows Wrights approach to new things. His favorite thing to learn about is "Topics and subjects that I do not know much about."
 Even several years and awards into his career, Wright still enjoys and pursues new opportunities to learn and improve. 
Although Wright is satisfied and happy with the community in Erie, he admits "I love the city, so a move to Manhattan would not be out of the realm of possibilities if I were to be presented with the chance."
Wright has lived in Colorado as a child and attended high school and college locally. Shortly after graduation, Wright went to a Florida briefly. In 2002,  Wright moved back to Colorado.
 After moving back to Colorado, Wright came across Erie High School. Wright worked as a piano accompanist to the choir program and is going into his fifth year as a teacher, and his eighth year at our school. We are lucky to have such a wonderful contribution to our performance program.
 Although Wright's significance is obvious in the product of his work, his presence is also felt in the way he treats people. "He has helped me grow so much as a person and an actor and he inspires me every day to keep going and to always get better. And I appreciate him so much," Alejo says after working on several productions. Through his unique teaching style, Wright has taught to work hard and accomplish what you need, but also to have fun and enjoy life.
"My philosophy that I try to teach the students is live and love," Wright modestly states.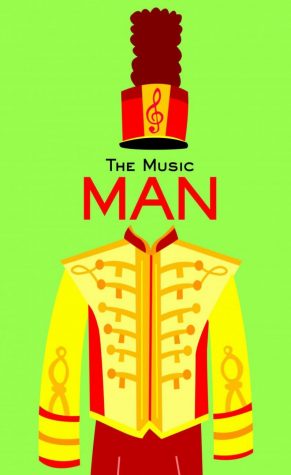 Students would say that "He teaches his students to live their best life and to live their passions. He teaches them to laugh and have fun and to value friendship and happiness. He teaches them to love themselves, one another, and what they live." Of everyone interviewed, there have only been positive responses and vibes surrounding Wright's teaching approach and relationship as not only a mentor but a friend to all students.
This year, Wright has produced "Nunsense", "Peter and the Starcatchers", Improv night, The SCON, Movie Premiere, and Small Ensembles gig night. To see some of his other work, look forward to One Acts Plays, Broadway Showstoppers, Drama Studio Night, My Legacy, and "The Music Man".  These premiere later in the season, often in Spring.
In summary, "[Wright] Welcomes anyone and everyone with open arms. He works hard, yet values love. He truly is amazing." Thanks to Mr. Wright for all he has done!