New Shoes, Lots of Hype
         LeBron James and Nike recently dropped one of the hottest selling shoes ever given how early the release was. The collaboration has more than 10 different shoes already, and has only been out for a little more than a month and a half. The shoes currently go for a whopping 185 dollars for adults! Even with the price being so high, there are so many people buying the so called, "New era of shoes."
         LeBron James, historically one of the best players in the NBA (National Basketball Association), just released a one of a kind shoe. The shoes have a brand new, never before seen design. The shoes kind of have the style of a Yeezy made into the top of the shoe, but then an air max bottom. Many people have stated that the lebron 15's are super comfortable and great to wear because of their amazing heel stability. A fan of LeBron's new shoe line stated that, "It makes playing basketball really easy because you do not have to worry about rolling your ankle or slipping because the grip is amazing."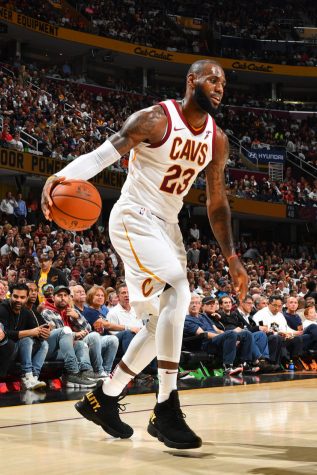 One of the most appealing leBron 15's would have to go to the LeBron 15 Ashes, Black and Gold. With the huge variety of types of the shoes, there will not be very many complaints of not having the style someone wants. The LeBron 15's are projected to be the best selling shoe ever to be released by Nike.
         Before the release of the leBron 15's, people could not stop talking about how amazing the shoe is going to be. And the king (Lebron James) definitely did not let any fan down. The shoe is made out of a completely different material than any other lebron shoe. It is a special type of flynet which is meant to cushion your foot for full foot and ankle support. The main reason for the drop of these shoes was to bring a completely different style to the court, and to help people be just as explosive and dominant as the King himself.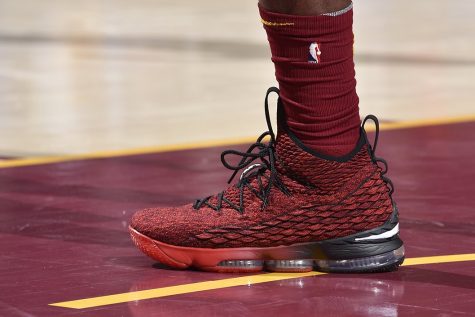 LeBron James himself shined after swapping shoes and explained that he is a little weird. Lebron as been known for swapping apparel before and doing better after words. But during a game against the the Charlotte Hornets, James wore a yellow pair of his signature Nike shoes from last season for the first half and ended up shooting three of eight for six points but ended up switching them out at halftime.
         James decided to put on a pair of the LeBron 15's, from this season and scored 21 of his 27 points and finished with a triple double in Cleveland's 100-99 win over the Hornets. The king afterward was asked about the switch and he said, "I like to think that the new drop of shoes definitely changes how you play. From the explosiveness and just the thought of having a fresh pair of comfortable stable shoes helps."
         14 seasons into James's career, he is still going strong, and we like to think it is because of his shoes. The king himself said that, "A huge reason for the design of these shoes was to keep me able to put up good numbers and keep me safe. The cushioning and stability is the most important thing to me when I made these." So with the great reviews and the amazing looks, if you have the money, why not go out and get yourself a very productive and appealing shoe.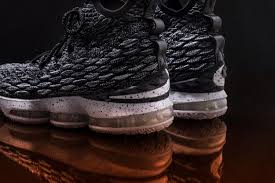 About the Contributor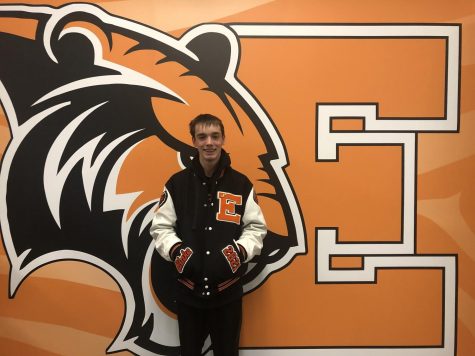 Blake Donaldson, Staff Writer
Blake is a Sophomore at Erie High School. He runs on the Varisry Track Team running the 100m dash, 200m dash, 4x100m relay, and 4x200m relay. He also plays...