Holiday Desserts
Desserts that will make your mouth water, and will create simple and easy desserts for any holiday party.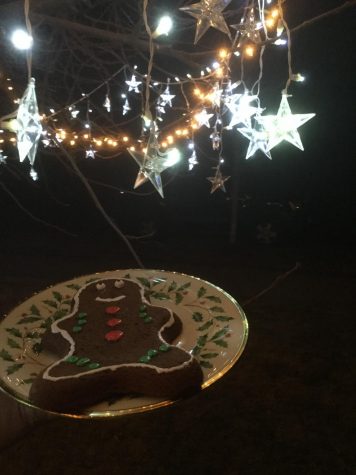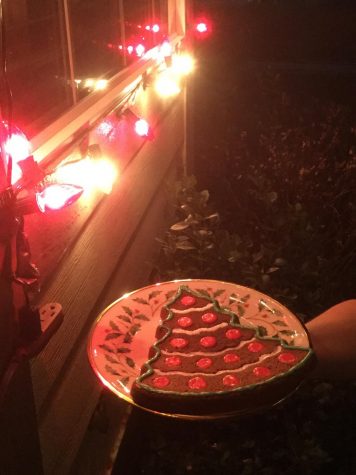 Have you ever enjoyed wrapping up in a cozy blanket, with a cup of hot chocolate, and taking a bite of a holiday dessert? Here are some of the best holiday desserts with no stress in the kitchen that the whole family will love.
Chocolate Covered Oreos Truffles
From the reviews, this recipe looks like a fan favorite. I feel that this recipe will be a complete success, as all the ingredients will mix together perfectly, and hopefully is an easy going baking experience.
If you are interested in seeing the ingredients and instructions for this recipe checkout: http://allrecipes.com/recipe/127491/easy-oreo-truffles/
Review and comments: If I was rating this recipe I would give it a four and a half out of five. This recipe overall displays enough dessert for a large party or a small gathering. The recipe displays truffles that are a little richer in flavor than you expect in the first bite. I choose to make the truffles more festive by sprinkling mini chocolate chips on top of some and red and green sprinkles on others. With celebrating any holiday, you can add sprinkled of those colors. This is an additional touch that makes the truffles more festive or fancy for any holiday.
Hannah Goldman commented that, "The oreo truffle dessert is very good. The first bite is not exactly what you expect, however after that first bite the truffle is amazing as everything works perfectly together." Overall, this recipe was a success and I would make it again.
Classic Peanut Butter Blossoms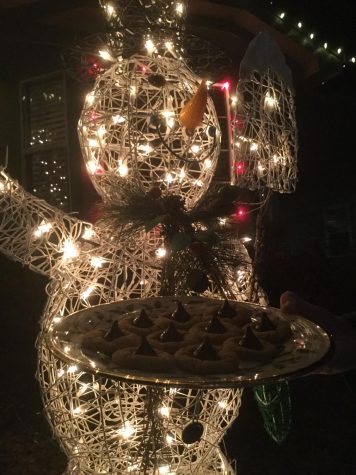 These cookies are a winter classic. Whenever spotting them at a party they look delicious as one of the best taste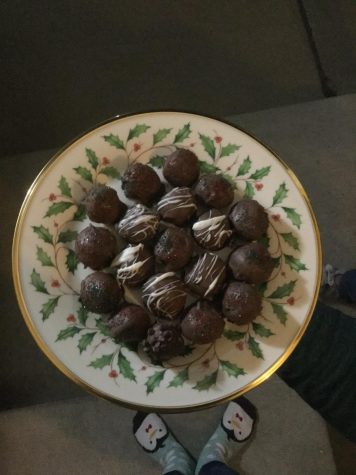 combinations ever… Peanut Butter and chocolate. This recipe is said to take an hour. If you subtract the baking time, and gathering ingredient time the recipe is worth the time. As everyone will love the classic dessert you bring to the party.
If these cookies spark your attention check out this website for the ingredients and directions: https://www.bettycrocker.com/recipes/classic-peanut-butter-blossom-cookies/a3563f6e-96b0-443f-ae0a-53cef4be6db6
Comments and review: This is one of my favorite type of holiday cookies; they are festive, and this recipe makes large amounts at a time and is fairly fast. All the ingredients have a purpose which makes everything perfectly tasty.
Missy Over stated, "These peanut butter cookies are addictive as they are delicious."
If you are in a rush and do not have time to make the dough, then you can easily buy pre made peanut butter cookie dough from almost any grocery store, and create small little balls to bake, then adding the Hershey kiss for close to the same result. If you signed up to bring a dessert to a party, here is a perfect dessert for any holiday party.
Gingerbread Cookies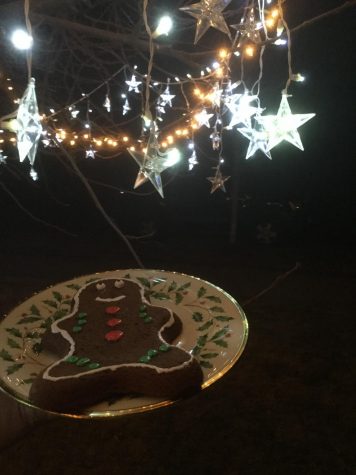 For Santa, parties, or even a small gathering, gingerbread cookies could be the way to go. Have fun designing the cookie, or leave it blank. Either way, it tastes wonderful. The winter classic gingerbread cookies is a cookie everyone loves. The only downer is that a cookie cut out is needed for the shape. Another idea is to have it just be the regular circular cookie with the same great tastes. With a huge serving size of 60, this recipe only takes half an hour to prepare. This recipe is a great idea as long as the gingerbread do not run away.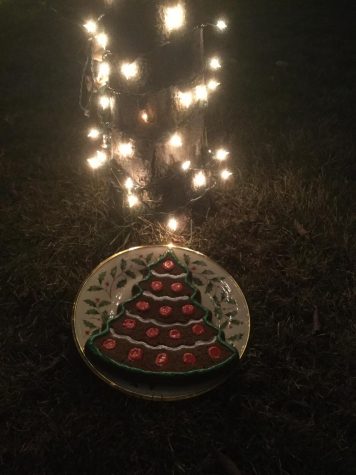 If you want to make gingerbread cookies for the wonderful taste check out: http://www.geniuskitchen.com/recipe/the-most-wonderful-gingerbread-cookies-80156
Comments and Reviews: These gingerbread cookies are delicious. Straight out of the oven or with frosting, I would bring these for any simple occasion, or big holiday party.
Izzy Sease commented, "These gingerbread cookies are some of the best I have had. Not too soft or hard, just perfect."
If this dessert sparks your attention, but you are worried the cookie cutters will not work, then after the cookies are baked, cut the cookies using a cookie cutter of your choice, or just leave them be in circular form for easy serving and clean up. If in a rush, buy the premade cookie dough or a box of mix for the easiest and fastest result. These cookies start off the season with some classic delicious dessert that the entire family is known to love.
Peppermint fudge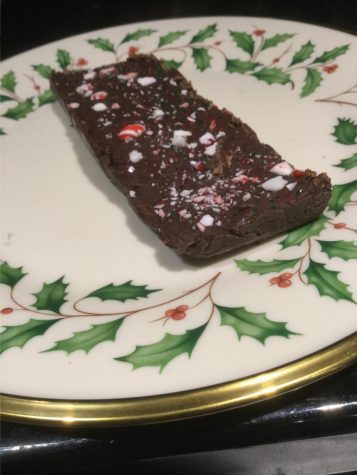 This recipe is found here: http://www.foodnetwork.com/recipes/ree-drummond/quick-and-easy-peppermint-fudge-2267891
Comments and Reviews: This fudge is a simple recipe. When adding crushed pieces of the peppermint, you have to smush them into the fudge so they do not fall out. To continue,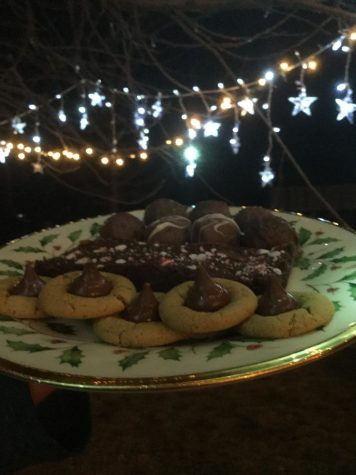 the consistency of the chocolate is very thick, making the stirring semi difficult. Using a stronger spoon is recommended. The chocolate mixture will start
to stick to the bottom and sizzle when fully mixed.
Natalie Maggert had an overall thought on this dessert, "This dessert is good but has a very strong taste. It tastes good in small portions however in larger portions it's chocolate flavor is too strong to enjoy. I recommend this dessert in small bites rather than large ones."
If you like fudge and not a big fan of peppermint, dazzle up the fudge with sprinkles for a holiday festive touch. The taste of this recipe is good, however very strong.
Most of the desserts together.If you love fudge than this is a recipe to try! Fudge with a special twist of peppermint is not only festive for the holidays, but also delicious. This recipe is said to be created in two hours and ten minutes. That seems like a long time, however there is only an active time of ten minutes. You can whip out this dessert, and start wrapping gifts or start working on other activities. This recipe looks like a winner if you are in a holiday rush.
Leave a Comment
About the Contributor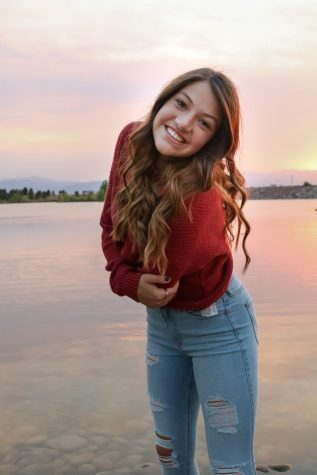 Madison Hays, Editor-in-Chief
Madison Hays is a senior at Erie High School and is in her third year of being a part of the Erie Tiger Times. Through the 2020-2021 year, she will be...