What to do over Winter Break
Winter break is just around the corner and holiday spirit has already filled the air. Are you unsure how to fill your time off for the holidays? Well, here are some ideas to help you out of your boredom during your break.
Tis the season of lights: The Boulder Star, a light attraction overlooking the city below.
The Denver Zoo, a Thirty-Eight acer light display that turns the zoo into a light show. The Blossoms of light, at the Denver Botanic Garden featuring more than one million lights, synchronized to music. The Longmont Lights, a lighted walk in the park. Lastly, The Butterfly Pavilions, Living Lights display, a indoor rainforest light attraction with living butterflies.
Let it snow: Have you hit the cold, snowy slopes yet? Ski and Snowboard resorts are a great winter getaway; Breckenridge, Keystone, Loveland, Steamboat, Echo Mountain, Winter Park Resort, Arapahoe Basin Ski Area, Snowy Mountain Ski Resort and Recreation, Copper Mountain Resort, Eldora Mountain Resort, and Vail are great places to Ski and Snowboard.
Even though there may or may not be snow on the weather radar, there is nothing wrong with snuggling in with a warm blanket, fuzzy socks and hot chocolate to watching some Holiday movies or a read a good book.
Icicles and snowflakes: Are you falling on thin ice at home with nothing to do? Put on your winter coat and some gloves and ice skate. Skate at: Ice Centre at the Promenade, City of Longmont Ice Pavilion, Winter Skate in Boulder, or the Ice Rink in Loveland. Just remember to keep your blades on the ice and not in the air.
Still set on staying in? Go see the Nutcracker ballet at Ellie Caulkins Theater or Elf playing at the Buell Theater. Both theaters are located in Denver and are sure to put on a great performance.
Your holidays are sure to be filled with joy, no matter how you spend your break. I hope these suggestions were helpful. Happy Holidays!
About the Writer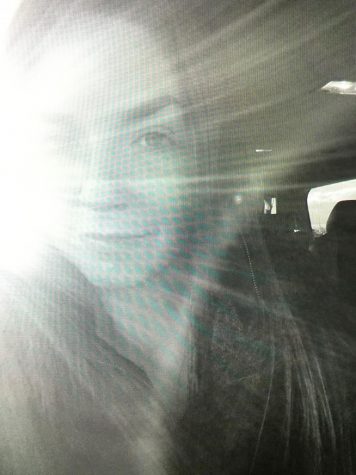 Morgan Walje, Photographer & Staff Writer
Morgan Walje is the staff photographer and a staff writer for Erie Tiger Times. She is also a Sophomore at Erie High School. Morgan hopes to go to college...