Erie Dance and Cheer Win Big at League
The cheer and dance team both placed first at league, proving they are a force to be reckoned with.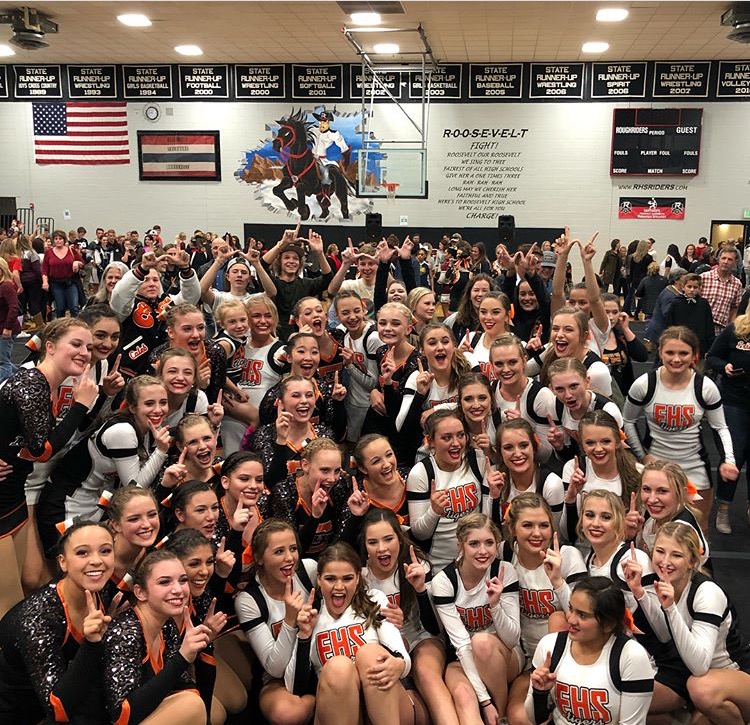 Last week , on Nov 4th, we saw the cheer and dance team put on exemplary performances that proved there is a reason for their four year winning reign at league. With both teams nabbing first, it was a great start to their competition season.
Cheer, with a strong routine that had high-level tumbling and difficult elite stunts, captured a sure win. Madison Veve, one of the cheer captains, spoke of their victory, saying that "the league win is so important to us. It is our chance every year to show every team what Erie is bringing to the table."
On the other side of the competition, dance had an upbeat and fast routine that intrigued the crowd and wowed the judges, as they danced with beautiful leg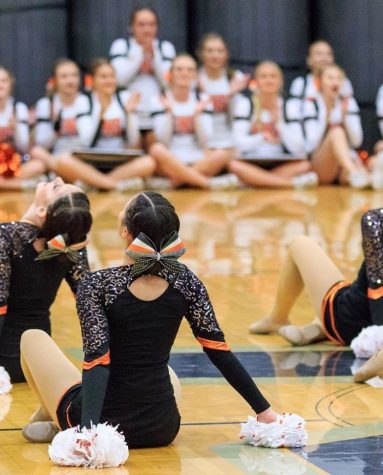 lines. One of the varsity dancers, Aspen Ganison, excitedly stated that "the win made the hard work worth it." The win obviously meant a lot to cheer and dance, as it sets them on the right path for placing well at state.
But how do both teams manage to create an amazing dynamic? Their tight bond, on and off the mat, has created inseparable friendships and a "welcoming culture" where everyone feels comfortable in their own skin, which overall leads to the amazing performances they give. In fact, one of the reasons cheer is so close is because they "spend every single day together because we have to but [we] choose to spend our free time together," said by Veve.
Dance is a similar story, as they also spend a lot of their own time together. Madie Petroco, one of the varsity dance captains, commented that "when we are always giving it everything we have in practice, we bond so closely because we go through so many experiences that only the team can understand."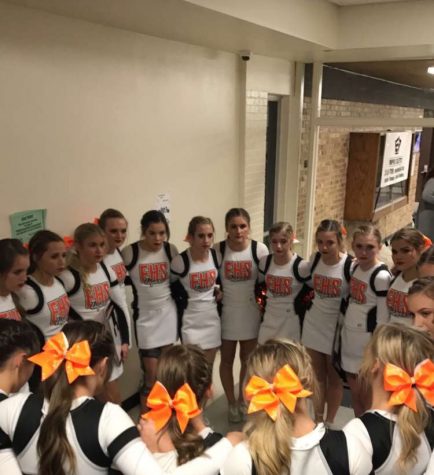 Dance and cheer are no doubt tight knit groups, and use it to their own advantage on the mat, which leads to stunning routines that they can all be proud of. And although the two minute routines go by quick to the audience, there are a lot of hours put into it. Leah Shepherd, a junior on varsity cheer says, "we've cried, bled, and sweat all over the mats to get to where we are."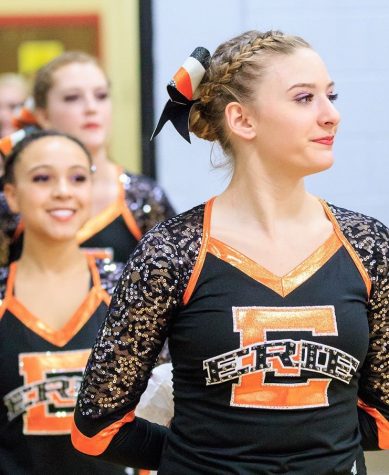 The hard work the girls put into their sport is quite amazing, and if you get the chance, come watch them on Dec. 9th at the Denver Coliseum. They deserve overwhelming support for their hard work from all the teams they have constantly cheered on. Let's wish a good luck to both teams on their journey to state!
About the Contributor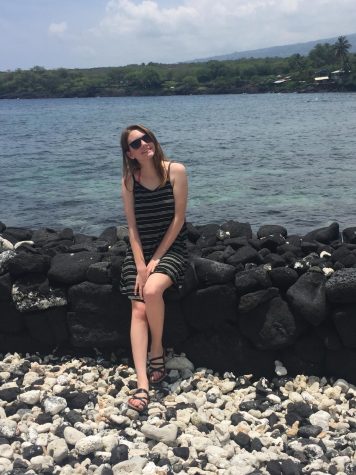 Josie Brewer, Staff Writer
Josie is a junior at EHS and a writer for the Erie Tiger Times. She indulges in many activities like hockey, kickboxing, and singing. Not only that,...