Love, Adventure and Tarts: Heartless Has it All
We're all mad here in the Heart of Wonderland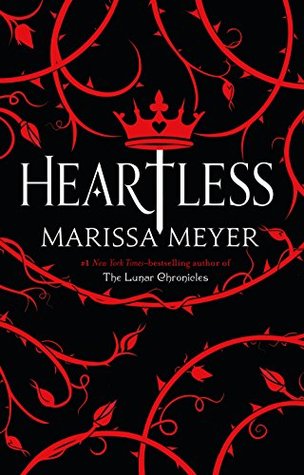 Roses and ravens, macaroons and lemons, crowns and mystical hats, adventure and everything you've been waiting for in a breathtaking book. Heartless by Marissa Meyer is the extraordinary tale of the infamous Queen of Hearts from Alice in Wonderland and how she came to become absolutely… heartless!
Filled with a passion for baking and making all things sweet, Catherine Pinkerton dreams of starting a bakery with her best friend Mary Ann. She is ripped away from her life's ambition by her mother the Marchioness of Rock Turtle Cove, whose only wish for her daughter is to marry the silly little King of Hearts. But Catherine wants least of all to be tied down by the King's wish to marry and be burdened by a crown that "doesn't really do much of anything," and runs away before she can be trapped by his proposal, only to be rescued by the mysterious court jester known as Jest.
Jest is the only person in all of Hearts who seems to be smart and witty yet filled with humor and passion. Laughter comes naturally to Catherine when she's around Jest and he claims that "A laugh like that is richer than gold to a man of my position. I'll make it my life's work to hear that sound again."
Soon Jest brings Catherine on countless, impossible adventures from escaping from the courting king to tea parties with everyone's favorite Mad Hatter. Throughout the story you can't help but fall for the charming jester and the forbidden love as he lives up to his life motto "Impossible is my specialty" and shows Catherine another life where she can follow her dreams and do as she pleases.
But as the two go on wonderful adventures, the Marquess insists on her daughter to marry the King of Hearts, what is a girl to do when her family duties call in one direction but her heart calls in another?
Marissa Meyer creates a beautiful Wonderland, trapping the reader in a magical land filled with beloved characters from the original story like the Cheshire Cat, the Mad Hatter and the White Rabbit. Meyer's extraordinary imagination combined with her phenomenal writing skills sucks the reader into a mystical land that anyone will love. Whether you're a hopeless romantic, a passionate baker, an Alice in Wonderland fanatic, or simply a lover of great literature and portals made of paper, everyone will love Heartless, where the impossible is never too far from reachable.
About the Contributor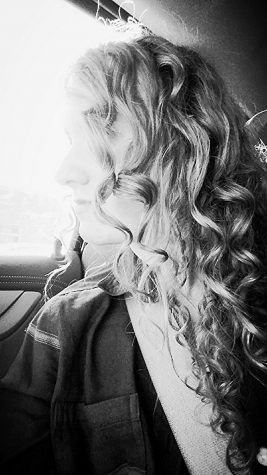 Kailey Pickering, Editor-in-Chief
Kailey Pickering has loved writing since she was ten years old. She's spent hours between the pages of a book and creating another world she conjured...