Pilgrimage Run on November 24th
Give back to a family in need by participating in this years Pilgrimage Run on November 24th.

With Colorado being such an active state, Erie is also an active community. In October, Erie had it's annual Eerie Erie run, a Halloween themed event, and now the town plans to finish up November with The Pilgrimage Run on November 24th.
Unlike other Thanksgiving themed runs, The Pilgrimage Run "is truly not about turkey and what many relate Thanksgiving to," says David Janowiec from the Recess Factory, the company that organizes the run.
Janowiec adds, "we work the charitable cause into it. Instead of donating and raising money for a charity group or non-profit, we accept nominations for a family or person in need in the community. Each year this nomination receives the entire amount raised directly to them… instead of the funds being diluted into a larger group where you don't really see the impact directly and tangibly." 
Courtney Stenessa, an active runner in the community, discusses how "these runs and events remind people in Erie that there are people in our community that can use assistance." 
The Recess Factory puts in a lot of work to get events like The Pilgrimage Run setup since according to Janowiec the steps include, "permitting, insurance, marketing, design and the ordering of shirts, race bibs, website, online advertising, signage, construction of venue items, and staffing," all to get the event ready for the community to get involved, and so that the family in need can receive the help they deserve.
The run itself is on Thanksgiving Day, November 24th, and consists of two main courses. One of which is a four mile course starting at 9am, with the other one being a two mile course starting five minutes later.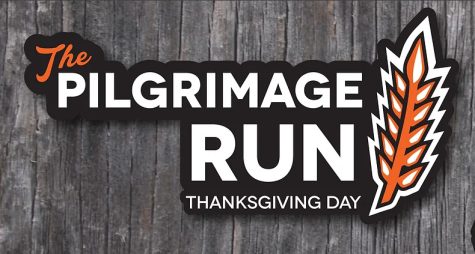 Janowiec adds on that "we also do a free, and very short, kids run, which is always a blast, as it is all kids 10 and under, mostly little kids," 
The event is great for families since according to Janowiec, The Recess Factory, "introduced some fun activities for afterwards, including Turkey Bowling, which is a big hit with the families!" 
In addition, kids who participate in the 100 mile club at their elementary schools can gain credit for participating in the two mile or four mile runs. Strollers, wagons and wheelchairs are all welcome on the course as well. 
People can register before November 23rd. The entry cost is $40, but if they can't make it before then they can always sign up in person on the 24th for $45. The starting and finish lines are both at the pavilion near the tennis courts at the Erie Recreation Center.
These events are an opportunity to get involved in the community and connect with people as Stanesa says, "I always look forward to seeing people whom I haven't seen in a while. It is always a big turnout and I always run into people I know." 
The Pilgrimage Run is a great event to help give back to the Erie community for Thanksgiving, so if you're interested in running, are looking for a family event or just want to help those in need, sign up for The Pilgrimage Run on November 24th.