A Bittersweet Farewell to Coach Ben Wooching
Not only this spring do we say goodbye to the class of 2022, but we are also faced with saying  goodbye to some staff members, including Coach Woo. As a staple not only in the hallways at Erie, we also found him on the sidelines on Friday night lights and roaming around at track meets. His departure will be bittersweet, but his presence at Erie High will not be forgotten. 
Ben Wooching grew up in Longmont, Colorado playing every sport you could think of, "Growing up I pretty much played every sport, you know, obviously like soccer. Like, everyone it seems like," Wooching laughs as he adds, "I played all the seasons you could, I did football, basketball, and then I played baseball in highschool." Attending Silver Creek High School in the Saint Vrain District definitely contributed to the competition Woo endured during his time in high school. Outside of high school athletics, "I played for Colorado Titans and Colorado Chaos for basketball, and some others here and there," Wooching explains. "Honestly my love for sports I got from my family. My Grandpa loves sports. My dad loves sports. And so it was just kind of a family thing. It was a good way to stay active and meet some incredible people. I have a competitive edge so I like scratching that itch any way I can," Woo states, expressing his love and drive to continue in the sports world.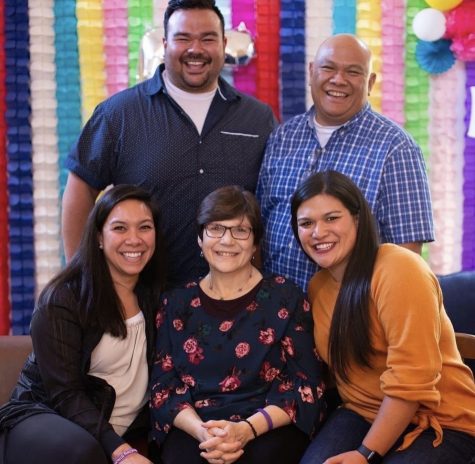 After graduating from Silver Creek in 2012, Woo made his way to Brunswick, Maine to continue playing football. At Bowdoin College Woo was projected to play, but unfortunately he was unlucky breaking his leg each season which restricted his playing time there. Returning back home after the season, Wooching began the process of changing his major at Front Range Community College. Then for the last year and half he transferred to Regis University in Denver, Colorado to finish out his education, getting his degree in Special Ed from Metro University. "Although I did not get the opportunity to play college football at the level I wanted to, I still got the experience, which was worth it in the long run," Woo explains. 
Moving back to his hometown, Wooching got a job at Silver Creek High School. "… I was coaching at Silver Creek for the last, you know, seven, eight years before I came to Erie." When the position became available at Erie, he jumped at the opportunity, "When I just got an opportunity to be the defensive coordinator at Erie two years ago, I had an initial meeting with Coach Cooper, took advantage of the situation and made the jump," Wooching explains, "I got hired as the quarterbacks coach and offensive coordinator, and loved every minute of it,".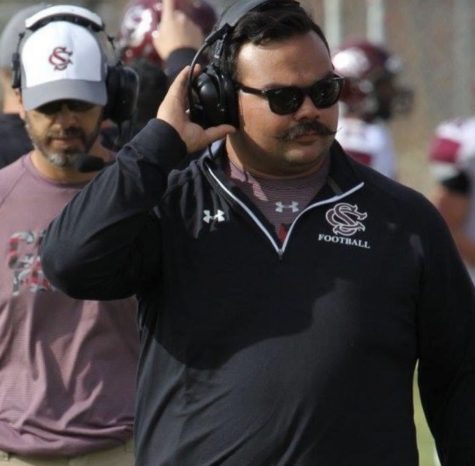 Now the football field was not the only place where students and staff would see Coach Wooching on the sidelines. Wooching stepped in when in need of a girls basketball program for both the 20-21 season and the 21-22 season. Ava Welty, a star player on the squad, plus a D1 commit to University of Denver for lacrosse, knows that Woos departure will be hard for some but is thankful for the opportunity to play for him. "So he made basketball my junior and my senior year bearable, like, it was really fun to have him as a coach," Welty explains, "He made all the games and practices much more fun, and taught me a lot about leadership as well," Welty says laughing. Unexpectedly being thrown into a coaching position can be difficult for some, however for Wooching it was almost like clockwork, "[In] girls basketball I focused on the offensive side of the game, really doing whatever I can to make the season the best for those girls," Wooching states. 
Along with girls basketball for the last two seasons, Wooching has stayed consistently as the throwing coach for track and field. "I threw both in highschool and college, so after my injuries during football it was a good chance for me to stay active and continue to itch that love for sports," Wooching says, "I threw both discus and shot put in highschool, but in college I only threw shot put and the weight throw".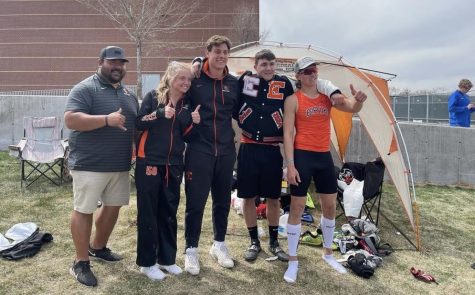 John Pastore, who has been a varsity thrower all four years along with a star football player under Coach Wooching, knows and respects him as a coach more than ever. "My first experience with Coach Woo was during our first summer practice of my junior year when he came in as our new defensive coordinator and started teaching us a new defense almost right away," John explains, "I missed the initial meeting with him so when I got back into town we had a one on one, and I have respected the man ever since."  That same season Pastore also threw under Woo for track and field. Welty also threw under Wooching her senior season explaining that, "As for track, he just taught me everything I know about throwing since it was new territory to me. I didn't know a single thing about shot put or discus, but he always kept a positive outlook on my progress and never gave up on me." 
Now his second season is coming to a bittersweet close, with his final event being track and field state championships May 19th through 21st, Wooching will be making a move down south to Miami for a coaching opportunity he couldn't pass up. When Florida International University reached out to Wooching, he said,"You know, it's one of those things: I'm not married, I have no kids, and I am 28. I've been looking to make the jump to college ball, and I had an opportunity where I knew a couple of people down there and decided to jump on it," Wooching explains, "It is going to be a shift for sure, but it's for the better, and I'm grateful for the experiences I have had here at Erie…but I'm ready for a new challenge".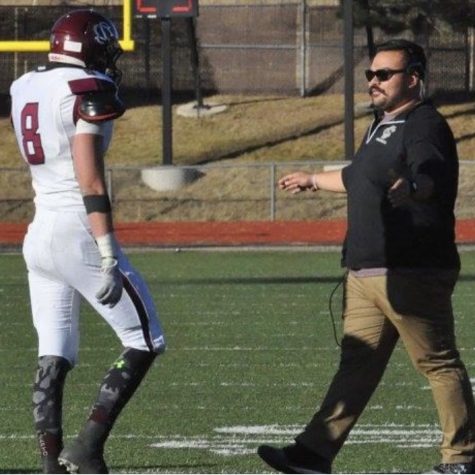 Counting down the days until school lets out for summer, we say goodbye to the class of 2022 while expected to say goodbye to Wooching. Though the students here at Erie will miss him, and his uplifting spirit in the hallways and on the field and court, it is a happy time for everyone. "I mean, it's just the kids, it's the only reason you do it. You don't do it for the money, you don't do it for the wins or anything like that. You love working with the kids and at the end of the day that's what matters to me," Wooching says with a smile. Pastore adds, "Yeah, I'm going to miss seeing him on the field everyday, but he has taught me so much, he has impacted my life in sports in so many different ways; just to be a humble player and be me, and not what others want me to be, and taught me to be the best teammate I can be on and off the field." Farewells like these can be bittersweet, but as everyone does we have to let go to succeed every once in a while. With the 2021-2022 school year and season coming to a quick close, all that can be said is 'Thank You Coach Woo!'