Stealing the Season: Erie Baseball Seniors
With this being the first full season of baseball at Erie since the spring of 2019, the talented and hardworking boys and coaches are back on the field and ready to make a break for state. Along with a new coaching staff, there is a big senior class ready to lead their team to success.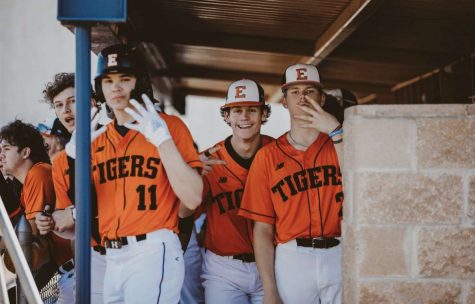 Sam Stem, Dillon Alcouffe, and Trenton Rowan are three of the seniors on the team that are willing to do whatever it takes to make it their best. Not only are these three starters on the field, but they also have found future homes at some strong collegiate baseball schools. Stem is planning on attending and playing baseball at Gonzaga University in Washington, Alcouffe is heading down I-25 to Colorado Mines to continue his baseball career, and Rowan is set to make his way to Garden City Junior College located in Garden City, Kansas. All three schools consist of strong programs that are sure not to disappoint.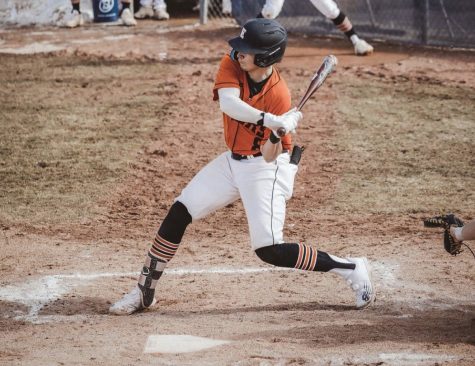 Now in the hands of Dustin Conley, the new head coach, has given the program a new vision to baseball for the boys, following the simple motto, "the better the culture, the better the program, the better we will be as a team" Rowan explains. Alcouffe adds that "The new coaches brought another perspective on the game. Each new coach has their own philosophies on how to practice and play the game of baseball,". 
With a strong lineup this season for the Tigers Rowan says that, "we have a lot of talent on this team and I definitely feel like we can make a strong push for state. We just need to play the game the right way and continue to play for each other like we have been,". Stem chims in, "We have a really talented team with dominance on both sides of the ball," reassuring their team that if they work hard and all have the same mindset as one another they could definitely go far.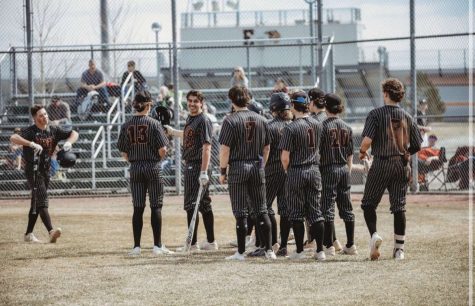 These three seniors have made it known that they are not here to mess around, especially by taking on the role of the leaders. Stem explains that, "My role as a senior is to lead by example: doing things with integrity, hustle, and a positive attitude no matter who's watching," Which has definitely transferred to the younger athletes. Rowan, whose is playing his first season with the Tigers, says that, "The whole goal of being a senior is to be at the peak of your game, and lead the team while also having an impact on the younger guys on the team," Which is exactly what the boys plan on doing on the field and in the classroom.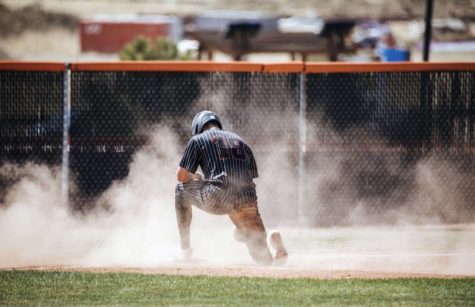 Now ten games into the season and racking up the wins to hold the record of 6-0 in the league, the Tigers are off to a great start with no plan to slow down soon. With eight seniors on their final leg of high school ball, the boys are excited for the next class to continue the legacy. Alcouffe's advice to the future classes ready to start their next journey with Erie Baseball is, "To always work hard and never give up. Hard work always beats talent when talent doesn't work hard."