The Sound of Music: Erie Theater
L
The lights dim and the crowd settles, the first full blown production at Erie High School in two years is about to begin. The Erie Theatre Program brought the sound of music back to Erie with none other than a classic: The Sound of Music. The leads, Maria, Captain Von Trapp, and Mother Abbess played by Lexi Schindler, Dario Hinajosa, and Angie Torres respectively,  showed what the program has up its sleeve. 
When dealing with such a classic production, the crew has been hard at work to make this a great preformance. "Auditions start in December, and we go and sing a song and speak a monologue. We then are given a callback list, and then we'll read for a certain part and then based on our performance that's how roles are chosen," Senior Lexi Schindler explains. Schindler has been a part of the majority of the school performances during her high school career, and has found herself as the lead in many of those. She was cast as Helen Keller, Chava, and Sally Brown along with Maria.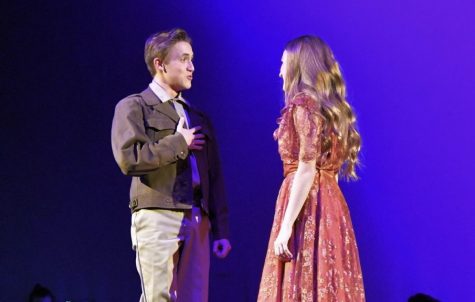 Though the cast is not aware of the show until before auditions, Scott Wright, the executive director, has many of his shows planned far into the future. "Well I will put it this way. I have already decided what the 2024-25 season is going to present. So it's about at least a year to two years in advance in my planning" Wright says with a laugh. 
With 95 bodies that build up the cast and crew, their responsibilities cannot fall all just on Wright and the supporting adults. "The overall vision for the show is my responsibility, however this season I gave some students some extra tasks. Maddie Brown was the assistant director, and directed many of the scenes and staged many of the show. Then, Saylor Russ was the assistant choreographer and worked a lot with the Von Trapp kid numbers," Wright explains, "It was unique to the program and honestly helped with the overall production". 
From music numbers to scenes that were built to tug at the heartstrings, the cast often found themselves working outside of the rehearsal times to connect with the audience the right way. "Rehearsals can look differently depending on what we're doing on that day, and what scene we are running," Torres explains, "Compared to Lexi and Dario, my character wasn't in as many scenes, so most of my time was spent in the choir room working on music with the other nuns." Torres stunned the crowd with her incredible vocals, shedding light on how much time she spends perfecting the pieces for the show.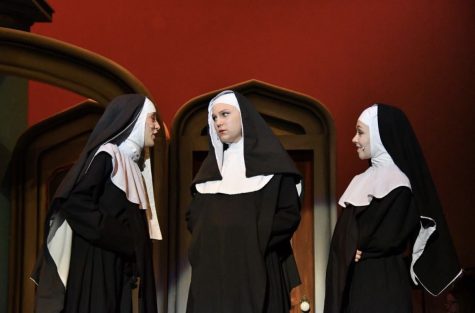 With the theater program back up and running, and plenty of the plans set for the future, we can expect many more incredible performances in the years to come. "There's a lot of different people from a lot of walks of life that come in and do the theater. And look at the kind of product we're able to put together," Torres says, "So it doesn't matter where you come from or what you do there is always a place for everyone here."