Erie Football: Kickoff To A Successful Season
After a year of uncertainty and the arrival of a new head football coach, it is apparent that this year will be one for the books for your Erie Tiger Football team. 
Friday night lights have created an incredible atmosphere in the Erie community, and with a strong senior class leading the program to success, your senior captains are excited to do just that. 
Senior captain Jaylen Klickna shares, "Last year was so different with the shortened season, and everything just being different with COVID. I think everyone's excited to get back to the normalcy of this year, have a full 10 game season, and just be ready to get after it to prove what we can do."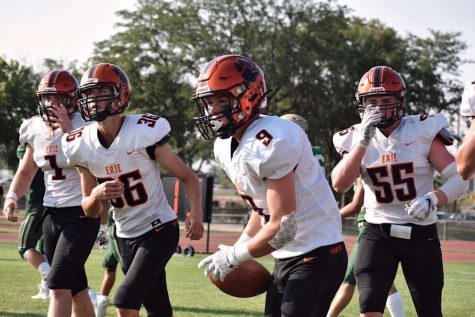 Ryan McConnell also adds, about Jeff Giger becoming the new head coach for Erie, that, "I think that a lot of people started to buy into Coach Giger's ideas, what he thinks, how he coaches the team, and just overall how he works. So I think a lot more people are more confident in him now."
Giger was the former head coach at Brighton and Strasburg, leading his Strasburg squad to two state titles, and back-to-back winning seasons for the Brighton Bulldogs. Senior John Pastore states, "I think it's sent the program in a more positive direction. Although Mr. Cooper has done a lot of good things with the program, Coach Giger brings a new perspective and is sending us in the right direction."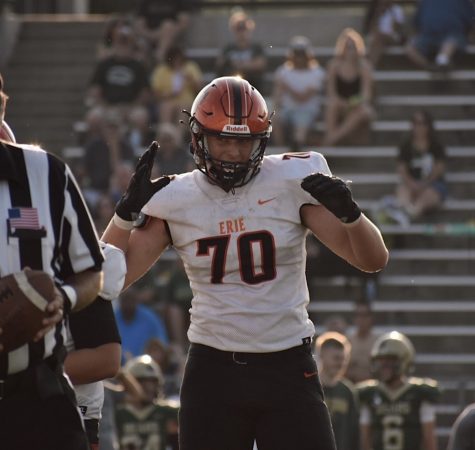 Klickna, McConnell, and Pastore all really have one goal in mind, to win as a team. "I think everyone expects all the players to give their 100% and really take the season seriously," Klickna adds with a smile, "because then we can really show what we can do as a team."

Pastore also mentions that, "the younger kids like sophomores and juniors need to buy in and listen to directions so they can be the next group of great leaders for the program." 
With high hopes and good competition coming in the next few weeks of play, the Tigers are eager to play the #5 ranked in 4A Northern 1 Broomfield Eagles on October 22nd, and the #3 ranked in 4A Northern 1 Windsor Wizards on October 29th, both games being at home for the Tigers. 
"I think we're almost excited to play Longmont, Broomfield and Windsor. I think all of us really want to beat Broomfield and we all want redemption from Windsor," McConnell said with a grin.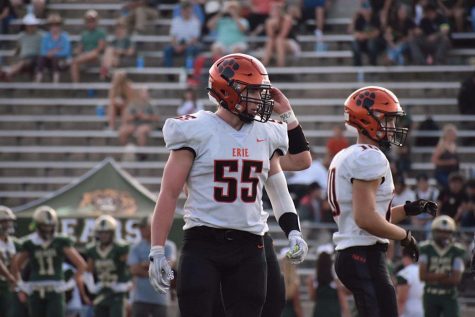 Though big games are on the horizon and seem to be just around the corner for some, the Tigers are to play the Silver Creek Raptors on October 1st. This game will be the homecoming game, packed with action and excitement.
Part of tradition for the Erie community is the annual homecoming parade. Your Erie Tiger football team will be walking in the parade along with many other sports here at school. This will take place on Briggs Street the same day starting at 5:15pm. Come and support your fellow Erie Tigers and show your tiger pride this homecoming weekend. Kickoff for the football game will be at 7pm at Tiger Stadium.