Faces in the Crowd, Ed. 1
Hang on for a minute...we're trying to find some more stories you might like.
---
From the loudest cheerleader at the football games to the quietest kid in the back of the AP class,
From the talented singer headed to all state choir to the exceptional three-sport athlete,
From the class clown always getting in trouble with Kenny and Molly, to the kid that you might never notice sitting alone at lunch
All these people, and all of those in between.
They are Erie.
This is Faces in the Crowd, Ed. 1
________________________________________________
With over 1,300 students walking through the halls of Erie High School, the many faces are often blurred and lost in a crowd. However, freshman Sydney Peterson's friendly face is easy to spot since it is always beaming with joy. Whether she is giggling with her friends during passing period, or telling a funny story during class, Peterson's cheerful energy creates plenty of opportunities for smiles.
In her free time, one of Peterson's favorite things to do is practice her art. Ever since she was a kid, Peterson has loved to express her creativity through her many different artistic creations. "My art has evolved in the last one or two years but I have always loved it," Peterson says. One of her favorite things to draw is animated characters like the ones in Disney movies. Originally from California, Peterson used to say she was born in Disneyland when she was younger and although now she knows that is not true, she still frequently visits, and her love of Disney only continues to grow. The vibrant work in the films have inspired her high hopes to pursue animation in the future at the California Institute of the Arts. As a freshman, Peterson still has plenty of time to work at her drawings with her ability already easy to see.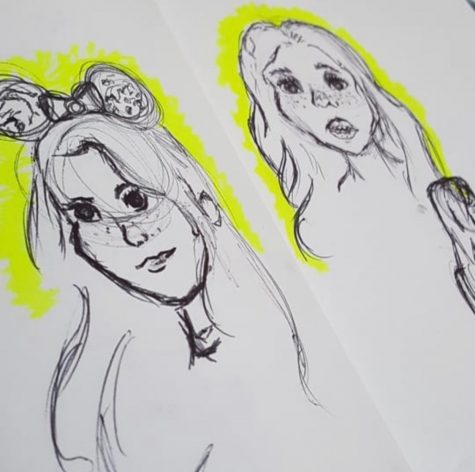 Peterson also has a great talent for singing, which you may have seen from her performance of the national anthem at the Erie vs Holy Family soccer game. "I've just recently gotten over my fear and I was really nervous about it" remembers Peterson. But she kept practicing it and when the moment finally came, she blew the crowd away! At that moment her passion for music was captured in her powerful voice as she put her all into her performance.
When she is not working at her art or singing, Peterson can be found doing her homework. Peterson has always been a good student but the heavy workload that comes with freshman year can take some adjustment. "It has been more stressful than I thought it would be, but I think second semester will be a lot better," commented Peterson. She feels now that she has had time to get used to the workload. Despite all of the stress, Peterson still makes having fun a big priority. "I love making people smile!" says Peterson. Her positivity may have been a product of the big family that she keeps up with; Peterson has four younger siblings that she has been a great role model to. From her hardworking spirit to her kind heart, Sydney Peterson is a ray of sunshine hidden as just another face in the crowd.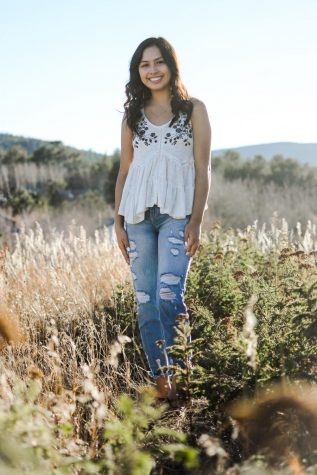 Jayleen Archuleta, Staff Writer


Jayleen Archuleta is a senior at Erie High School and a new writer for the Tiger Times during the 2018-2019 school year. Jayleen is also a apart...