Seven Merry Festivals in the U.S.
Where will your interests take you?
All around the world, people with similar interests can be found. When these people come together to share their common interests with each other and the world, festivals are born. Here are seven festivals in the United States that range from entertainment to innovation.
Sundance Film Festival
The Sundance Film Festival was founded in 1978, and is held every January in Salt Lake City, Utah. This festival hosts competitive categories for American and international independent filmmakers. Some of the available categories include feature films, short films, and dramatic and documentary films. The Sundance Film Festival is a great place for up and coming directors and film fanatics alike.
CRUSH
CRUSH is a week long graffiti festival held every year in the neighborhood of Rino, located in Denver, Colorado. This colorful festival was founded in 2010, and is free to the public, and includes promos, artists at work, and activities for visitors. CRUSH hosts both international and local street and graffiti artists. Whether you are an artist yourself, or you just have an appreciation for the aesthetic, CRUSH is an opportunity you do not want to miss!
World Science Festival
The World Science Festival is an annual festival that was founded in 2008 with the goal of cultivating a public informed by science, and to inspire people to value science and engage in the future. This festival is produced by the World Science Foundation in New York City, New York. The founders of the World Science Festival are Brian Greene, who is an author and professor of physics and mathematics at Columbia University, and Tracy Day, a four time national news Emmy award winning journalist. This festival is one of intellect and innovation, and welcomes all who are invested in building an engaged and modern future.
Artscape Festival
The Artscape Festival is an annual art festival held in July in the neighborhood of Mount Royal, Baltimore, Maryland. This festival was founded in 1982 and has free admission. The Artscape festival is the largest free arts performing festival in America, includes visual and performing media, and has hosted both Ray Charles and Aretha Fanklin. The Artscape Festival is a great place for artistic creativity to grow and be shared.
True/False Film Festival
This annual festival is held in Columbia, Missouri, and is hosted by the Ragtag Film Society. The True/False Film Festival focuses on documentaries by both local and international upcoming filmmakers. This festival takes place between the end of February and the beginning of March, and anyone is welcome to come enjoy the film showings. This is a great creative environment for those who enjoy documentaries and those who create them.
Newport Jazz Festival
The Newport Jazz Festival was established in 1954, and is currently sponsored by Natixis Global Asset Management. This festival takes place in Newport, Rhode Island every August. While this festival originally began as exclusive to jazz, it has opened up to other genres of music including rock and pop. The Newport Jazz festival is a great place for those with festive tastes in music and the musical community.
Burning Man
Burning Man is perhaps the most unique gathering on this list. Burning Man is an annual gathering of people which began in 1986, and is located in Black Rock Desert, Nevada. Burning Man is an experiment in community and art influenced by ten ideas; "radical" inclusion, self-reliance, self-expression, community, cooperation, gifting, civic responsibility, immediacy, decommodification, and leaving no trace. At Burning Man, the community explores forms of artistic self-expression which includes interactive sculpting, carpentry, and performances. The medias of art are influenced by the varying theme of that particular year.
These are only a few of the multitudes of festivals and gatherings that exist, but I encourage you to check out either these festivals or do some research to find one that suits your interests or helps you discover some new ones.
About the Contributor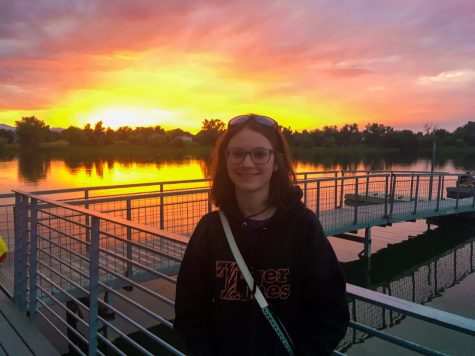 Emma Sanders, Editor-in-Chief
 Emma Sanders was Copy Editor of the Tiger Times from 2017-2019 and 2020 Editor-in-Chief. She has won multiple CSMA awards and is an ardent supporter...