The Erie High School drama department takes us on a journey through time as we discover Peter Pan and his foe, Captain Hook's past. The before to the tale of Pan and Wendy, answering the question of how Peter got his name and the history of Hook's missing hand. From his loyal lost boys to the grown ups that make a boy want to stay young forever, this story will show you the neverland you never knew.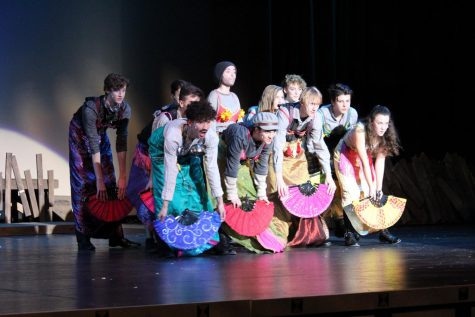 The first scene introduces us to a young orphan boy, represented by Jack Laychak, who carries no name and his fellow orphan friends stuck on a ship that heads for their demise. But then they meet Molly Astor, played wonderfully by Kelsey McKercher, and she flips their world upside down. Molly is on a mission of her own; to become a true star-catcher just like her father, Lord Astor, and protect the star stuff from falling into the wrong hands, which could ultimately lead to dire consequences. She takes the orphans along for the ride and in a whirlwind of events. Molly and the boy form an unbreakable bond, teaching each other new things they had never thought of before.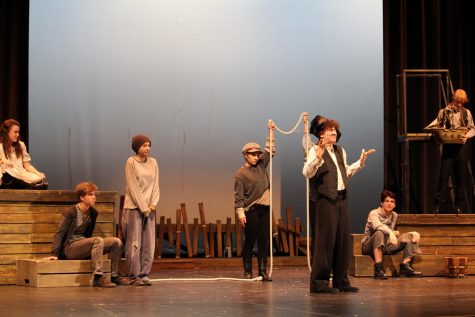 On the other side of the spectrum, we have the terrifying Black Stache, portrayed by the hilarious Josh Alejo, who is the most unlikely comic relief along with his right hand man, Smee. The 'dynamic' duo are set on finding treasure to make them, well, more specifically Black Stache, rich and powerful pirates.
However, Molly and Stache's missions soon clash, leading to a goose chase for the 'treasure' that may not be diamonds or gold at all, but the star stuff Molly is trying to protect.
Will Molly complete her mission with the boys in tow or will the ruthless Pirates get in the way? Find out yourself this coming Saturday evening. Doors open at 6:30pm and the show starts at 7:00pm. Tickets are $12 for students and $15 for adults. Come support the cast, crew, and Mr. Wright as they truly put in hard work and lots of their own time to put on a magical performance.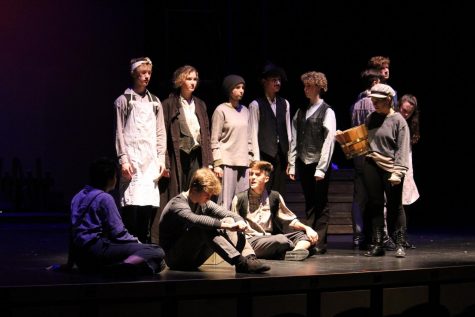 From dancing mermaids to singing sailors there's not a single dull moment in this show, don't miss out on such an amazing performance!
Cast List:
BLACK STACHE
Joshua Alejo
MOLLY
Kelsey McKercher

BOY (PETER)
Jack Laychak

GREMPKIN/MACK/SANCHEZ/FIGHTING PRAWN
Skylar Tempel

MRS. BUMBRAKE/TEACHER
Josh Campbell

SLANK/HAWKING CLAM
Tessa Tuttle

SMEE
Madelyn Deakin
PRENTISS
August Ramirez

ALF
Mikaela Schindler

LORD ASTER
Lukas Sell

CAPTAIN SCOTT
Robbie Rohrer

TED
Andrew Schadler

Assistant Director – Mikaela Schindler
​Stage Manager – Erica McNeal

​