Erie Cheer and Poms Reign Victorious
During the last weekend in March, both the EHS Cheer and Poms team won the 2020-21 4A State Championship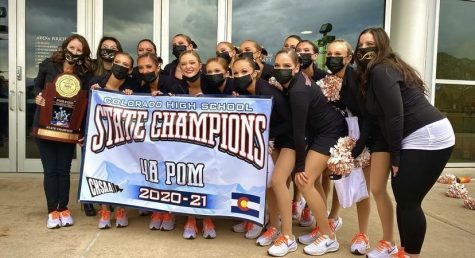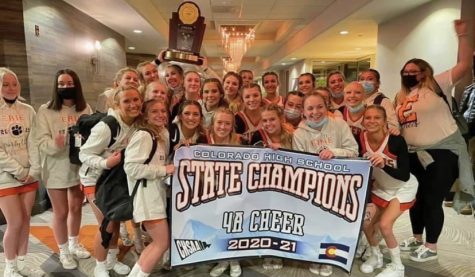 The roaring cheers of the Erie High School Cheer and Poms teams took over the room. Tears of joy were streaming down their faces. The Erie community became ecstatic. During this past week, both teams had won the 4A State Championship for the 2020-2021 season!
Although their competitions looked different than in years past, the Erie Tigers worked hard for their victories. During a normal year, the state competition is a full-day event in Colorado Springs. The teams would usually wake up early, and the award ceremony would be at the end of the night. Both competitions were still in Southern Colorado, but the teams had to cram their routines into a two-hour period. Both Cheer and Poms competed in the preliminary and final competition back-to-back. Therefore, the teams had to quickly perform the same routine twice in a row. 
Heidi Warlock, a dancer for the Poms team, explained, "Going straight from prelims to finals, without even knowing what place we were in, was very strange."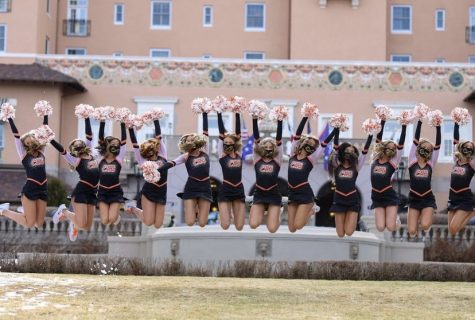 Both teams also had a virtual awards ceremony to share the results of their competition. The teams were not allowed inside of the arena during the ceremony, only the coaches could go inside, and they were the first ones to tell their teams about their victories.
Izzy Hageman, the Competition Captain for the Cheer team, said, "It was very interesting to have all of us huddled up, trying to listen to the results on one small phone."
Even with an odd year, both teams poured their hearts out and came home with a win for Erie. The Cheer team, in fact, officially became 3-peat champions. Each team received a state championship banner, as well as a huge trophy. These will be proudly displayed within Erie High School. The hard work of both teams paid off and the team members were incredibly proud of their accomplishments.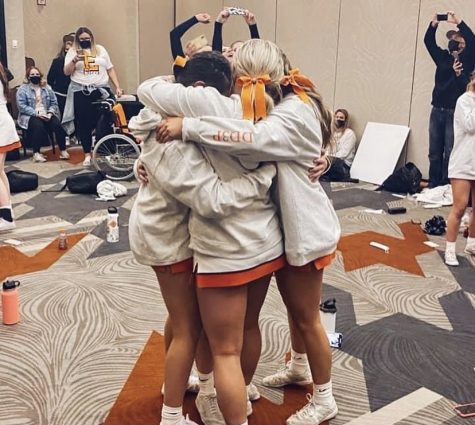 Hageman, who is a senior, admits, "Winning just felt like the perfect way to end my time as an Erie Cheerleader."
Warlock also exclaims, "Even though State looked a little different this year, it was still an amazing experience. I am so proud of my team for what they did!"