The Student Government Election Race has Commenced
The EHS student body has officially voted for the StuGo candidates for the 2021-22 year
"Your voice is key," "Who dares, wins," "Vote for Big-D." These are some of the campaign slogans that have been thrown around Erie High these past few weeks. As the Student Government election commences on Thursday, March 17th, the student body prepares to vote for their favorite candidates.
Student Government (StuGo) is an elective in which students are leaders of the school. They lead discussions, present ideas, as well as plan and prepare for school events. StuGo is open to all 9th through 12th grade students. Although some students may join the class without being elected, many participants wish to obtain a leadership position. This includes a class president for each grade level (sophomore, junior, and senior class). Students can also run for Secretary, Treasurer, Vice President, and Student Body President.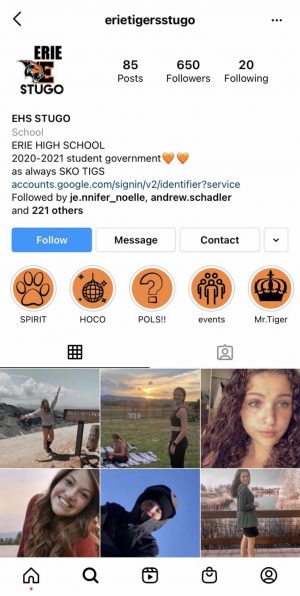 In a normal year, candidates would run ad campaigns that consisted of posters around the school, radio announcements, and a social media outreach. However, as the hybrid schedule has affected the ability of candidates to share their platform, there have been some changes to how the election has run. Only a small amount of posters are hung up and there has been minimal in-person campaigning.
Kaitlyn Gentert, the AP Government teacher in charge of running the StuGo elections, explains, "This campaign season has been drastically different with a shift towards virtual and social media campaigning."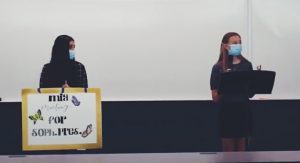 Each student running for a position must also be a part of the debates against their opponents. Normally, these debates would be held in front of the student body to show who the candidates are as well as what their promises for the school are. This year, the debates were pre-recorded. Students can watch the debates on the Erie High School website or on the Erie Tiger Times website.
March 17th marks the day of the election.  In other years, the Weld County Elections Office would conduct in-person voting, but COVID-19 has made that impossible. Instead, students and staff members received an online ballot in their email.
Although there were not many in-person options to campaign throughout this election, some candidates decided to have a surprise campaign today. Those who went to school in-person had the opportunity to hear and see these campaigns, which may have even influenced some of the votes. 
The voting ended at 1 pm and everyone is anxious for the results, which will be announced later in the week.
No matter the outcome, Gentert admits, "I love the energy, excitement, camaraderie, and fun the election season brings. Students supporting one another, being creative with the campaigning and task risks by putting themselves and their ideas out for the entire student body is amazing to watch and be a part of."
About the Contributor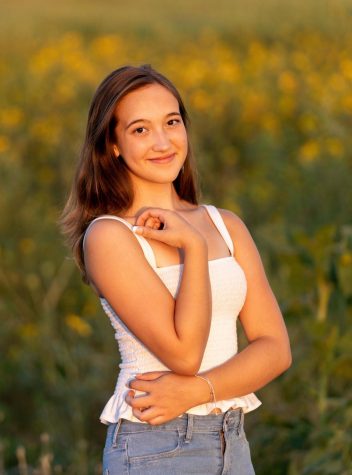 Kaitlynn Lohmann, Copy Editor
Kaitlynn Lohmann is a senior at Erie High School. This is her first time in Tiger Times, but she has always had an interest in journalism. She is ecstatic...