A Year of Zoom, Gloom, and Never Leaving Your Room
Even though it feels like just yesterday that sourdough bread and unexpected hobbies were on the rise around the world, the one-year anniversary of the first COVID-19 lockdown is rapidly approaching. Looking back, this past year has brought a lot of change in both the U.S. and the rest of the world. We have learned to adapt, become more socially-conscious, technologically skilled, and of course, germaphobic. 
One of the most notable changes in our world since March 13, 2020, has been the increase of sanitation in public. Things such as hand sanitizer, gloves, masks, and consistent hand washing have become highly prominent in the majority of public places. Senior Kyli Decker finds herself to be much more of a germaphobe than she was before the pandemic, "I will not even step inside a restaurant, I will be sitting inside my car with my hand sanitizer and gloves."

Besides the severe changes in sanitation, we have also had many changes within our society since the infamous date of March 13. Freshman Josie Tempel reflects on how her life would be right now if there was not a pandemic, "I would be hanging out with my friends and having more [volleyball] practices. I would be busier but less stressed because I would have more ways to outlet." 
For people of all generations, a major challenge that has risen from the lockdowns is managing learning and working virtually. For teachers, keeping students engaged while not being able to see all of them in person has proven difficult. Erie High School teacher Danielle Jones speaks on her experience with this, "It is like you are teaching multiple jobs because you are planning twice. You have to plan for how it functions in class and how it functions [for the students] at home as well."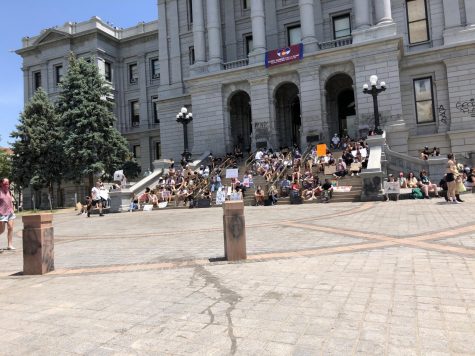 In early June 2020, the Black Lives Matter movement rapidly gained more recognition, becoming a prominent social cause. "I have done a lot of research about what has been going on, I have donated to different organizations, and have been more aware of the deep root of everything happening," Decker mentions. She feels that you cannot just say that you want to make a change, you have to actively change your lifestyle and talk about this stuff with others.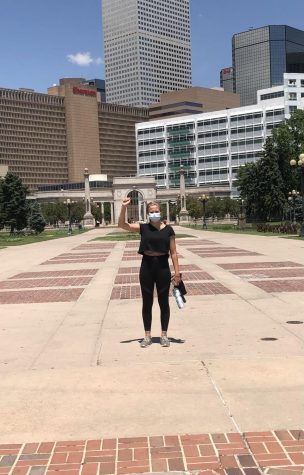 Many other students at Erie High School such as Tempel took up more physical ways of participating in the movement, "I went to the [Black Lives Matter] protests in June pretty often. I completely got off of social media so I have not been able to do as much on there as I would like to."
For the Class of 2021, the majority of their senior year has been abruptly stolen from them. Decker speaks on activities she will not get to take part in this year due to the pandemic, "I imagined I would be doing all the senior activities; going to senior sunrise, prom, homecoming, football games, and seeing all of my past teachers in the last week of school." These are some of the things that are often considered the best parts of high school. Now they are just some of the things that current seniors will not get to experience one final time. 
COVID-19 and all of its repercussions have taken a toll on everybody across the world. As the one-year mark of this strange time comes closer, all society can do is make the most of this situation, as horrible as it may be. Keep wearing your mask and social distancing, we are starting to see the light at the end of this dark tunnel.