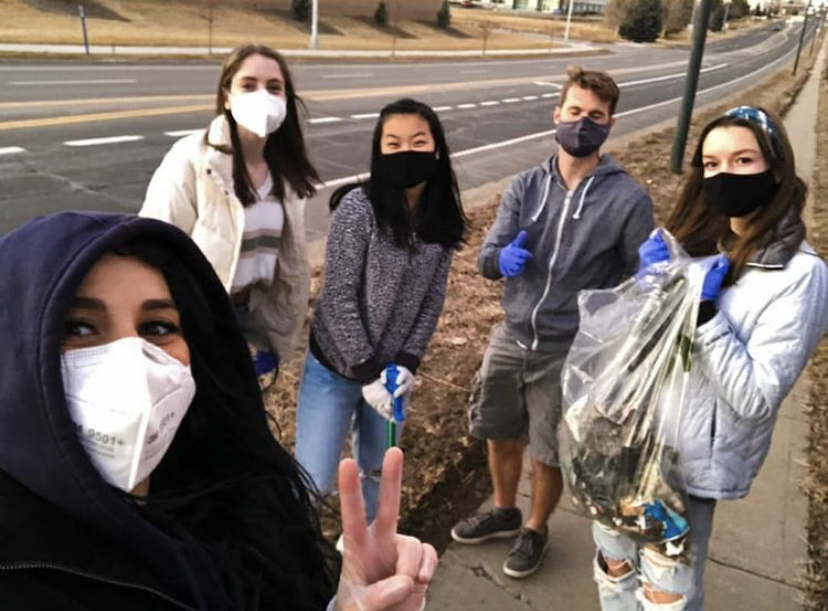 Clubs and extracurricular activities spark teens into new interests, it's where they meet new people and forge new opportunities. Many will be available in second semester, giving Tigers another chance to look for new hobbies to try out.
"I'm a really big people person and the theatre program helps me connect and learn more about, not only others in the programs, but also myself," senior Hannah Schmalstich reports, "I am able to learn so much more about people in general and that's really special to me."
Even with COVID-19, students are still finding ways to get together and meet with their clubs, whether they are picking up trash on the side of the road or preparing for their big competition at the end of the year.
The Green Team is on a mission to bring more awareness to having a cleaner environment and becoming more sustainable. Member Jamis Schriner says, "Helping the school and community to be more ecologically friendly is the main focus of The Green Team." The club works on recycling, cleaning the world around us, as well as being kinder to the Earth in general. "The community within Green Team is a special one where we get to know one another while cleaning up the planet," comments Schriner. The Green Team is always welcome to new members and you can join anytime by coming to one of the meetings. 
Mock Trial is an amazing club that simulates a real trial using a fake case; like a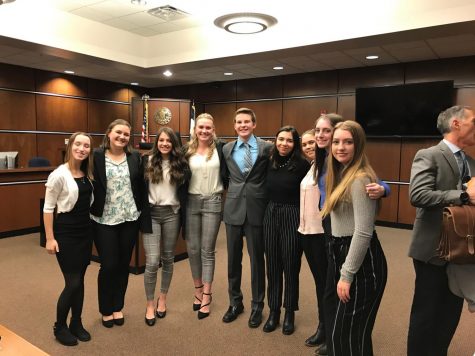 murder or a will dispute. It starts early in the fall semester, around September or October, and has the final competition in February. "We will compete against teams from other schools in the area who have worked with the case and prepared an argument", says senior Mia Weber. To compete, most usually want to start working with the case earlier in the year, to have more time to come up with a great trial. "We memorize statements and write questions for direct and cross-examination," adds Weber, "overall it's just a really cool thing to be a part of". This does not mean somebody can not still join the club now, but joining in the upcoming fall semester gives them a better chance to compete this time next year.
The National Honor Society (NHS) is a little different when it comes to joining the club; you are required to achieve and keep a GPA of 3.75 or higher for three semesters. After this, the club will send you a letter, inviting you to the club. NHS is, "a service-based organization" comments Senior Michael Warner, "we work a lot with the school and community to provide through food drives and clothes drives". NHS is something that you must work hard to get into, but it is also very rewarding, as it gives hope to people who have very little.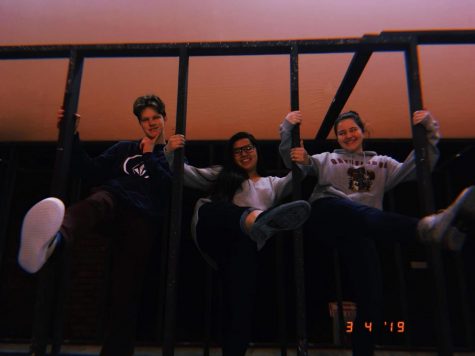 Although theatre is not technically a club, it still invokes a strong sense of community into the halls at Erie High School. The theatre department is hoping to put out many new plays this semester, such as You're a Good Man Charlie Brown performances in early March, and One Acts soon after. It's not all about the scripts and costumes though, theatre is a safe space that gives you a chance to meet new people. "It's always about the people that I meet, that have been my best friends for all four years," says Schmalstich.
Searching for a new hobby or activity can be intimidating, especially when there are so many choices out there. Each club and program has something special about it that makes it exciting and unique, with many welcoming members. Although the 2020-2021 school year is not what any of us anticipated, the opportunity to meet new people and join new clubs is still available for anyone hoping to expand their horizons.