A Thanksgiving Day Parade For The History Books
Think about some popular Thanksgiving traditions, eating with friends and family, watching football, and watching the parade. On November 26, 2020, the Macy's Thanksgiving Day Parade is working slightly differently to accommodate for COVID-19. 
To help control the spread of COVID-19, the parade may only be watched on television this year as people are not allowed to watch in person. Instead of walking the normal parade route, which starts in Central Park, the parade will only focus on the end portion of the route nearby Herald Square.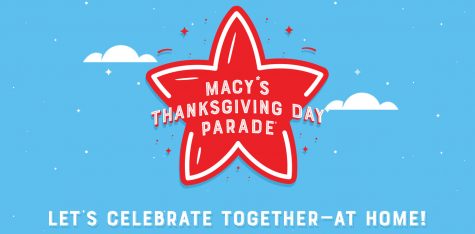 Besides the lack of citizens watching the parade in person, they are also reducing the number of participants by nearly 75%. The remaining participants of the parade will be split across a two day staging period and are required to wear masks and social distance at all times. All of these participants are people who generally reside in the tri-state area. This includes performers, people managing balloons, and the people on floats.
With all the precautions in place to control COVID, the parade might not have the same Thanksgiving magic that it normally would. Freshman Josh Fischer says, "There will not be anyone watching it in person, so it might not have the same effect that it normally would."
A big difference between the 2020 parade and past parades is the atmosphere in Manhattan. Freshman Maddie Hartel makes a guess on how the Big Apple will feel on Thanksgiving morning without the parade flooding the streets. "There will not be as much celebrating and being close to loved ones on the streets during [the parade], but people can still celebrate together from afar."
The real question is whether or not the parade is still worth it despite all of the hassles. Freshman Jasmine Cuccaro voices her opinion, "It is tradition. Yes, some people had to cancel these things that they have done for generations and generations, but the parade has taken some precautions to make it safe for everyone there."
The Macy's Thanksgiving Day Parade 2020 will be a parade that goes down in parade history for how it worked. It is another part of our lives that has to be run differently to stay safe. Hopefully, by 2021 we will be back to the parade that we all know and love.