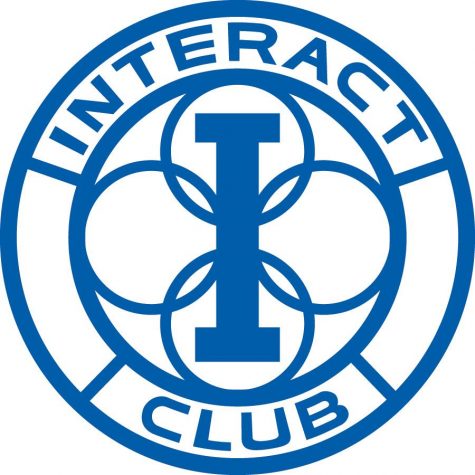 Taking action into your school or community. Rotary Interact Club gives Erie High students a chance to come together and do just that. 
The Rotary club was founded in 1905 by Paul Harris. He originally formed the club for lifelong friendships to be created and for allowance to exchange ideas for professionals with diverse backgrounds. 
The club overtime evolved to be more focused on humanitarian service. "Whatever Rotary may mean to us, to the world it will be known by the results it achieves." 
Rotary Interact Club is a club that has a major outreach as it works with many people as well as builds on the community and world as a whole. At Erie, there are two main service projects done throughout the year as well as several smaller projects. One is done overseas as the other main project is within the community. 
The Rotary Interact Club has an both an adult and youth program. While the adult group has an annual fee to participate, the youth group is free! Erie Rotarians (the adults) are a group of people who meet every Wednesday and are very involved within the community as they do things such as provide dictionaries to 3rd graders and provide scholarships for high schoolers in Rotary Club.
It allows for highschoolers to work hand in hand yet work on different projects.
 The Rotary Club builds on high schoolers leadership skills.  Micheal Warner, Vice President claims, "I've learned so many valuable lessons, like how to talk to a diverse group of people with different needs."
But how did this club come to Erie? The club is very new to Erie as it became an official club midway through last year. It all started as just an idea by junior AJ Juenemann. The idea behind creating the club was to give students the ability to be a part of a leadership program as an underclassmen. Clubs like National Honors Society only take junior and senior participants, while the Rotary club is a group for all. 
"The fact that I have been able to see where the students take this because there are so many things in our world where it's just the adults telling the kids how to do things, and this is something that is truly student run." Beth Lee, the sponsor of the club explained.
Luckily, any students at Erie can join at any time! Meetings are the third Tuesday of every month. There are two meetings on these days, where students can attend whichever one works best for them! This includes one in the morning at 7 AM and one after school at 3 PM. 
The next club meeting is February 17th, this will be a celebration combined with a service project. The project will be making dog toys for the Longmont Humane Society. Everyone is welcome! This occurs in room C101, and meetings generally run half an hour to an hour tops.
Rotary club is a great way to meet others and become a leader within the Erie community. This year there are great plans with both the international and community service project but most importantly focuses on service above self – the goal of Rotary Interact Club.