Back-to-Back
DENVER — Erie Cheer won their second straight state championship at the Denver Coliseum on Saturday night.
"I feel really excited, my heart is still beating out of my chest,"  said senior Kaya Massoglia with a wide smile on her face. "It feels surreal to me, like it really hasn't happened." 
"You don't realize how much of a family you and your team are until you win two championships (together)" said a beaming Sydney Wolff.
They finished in first place in the prelims, with a 4 point raw and 7 point total lead over the second place Ponderosa Mustangs.
In the finals, it was closer as neither team had any deductions, but Erie still finished with a 1.6 margin of victory over the still-second place Mustangs.
"The energy was so amazing, and I'm so glad that I can end my last state like that" an exuberant Lauren Postel added.
This is Erie's second team state championship this year, which is tied for the most state championships in school history. Cheer (when they were co-ed) and softball both won a state championship in 2007, which was the only time before this year that two teams in Erie history won a state championship. And just like in '07, softball won earlier this year.
With this state championship, cheer (3) draws closer to baseball (4), whose last title was in 1970, as Erie's second best program behind softball (12). Cheer is now the only sport besides softball in Erie history to win back-to-back state championships, and they accomplished the feat in a larger classification than softball did (3A) .
You can watch their their finals performance HERE.

You can find full results from all classes and disciplines HERE. 
Leave a Comment
About the Writer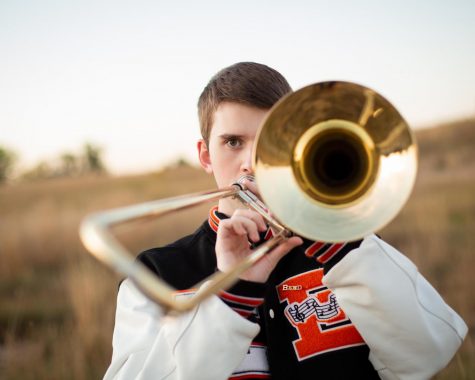 Grayson Blalock, Fall Editor-in-Chief
Grayson is the Fall Editor-in-Chief of the 2019-2020 Tiger Times. He was the Assistant/Sports Editor for the 2017-18 Tiger Times and was the Sports Editor...