Safety Tips for Christmas Decorating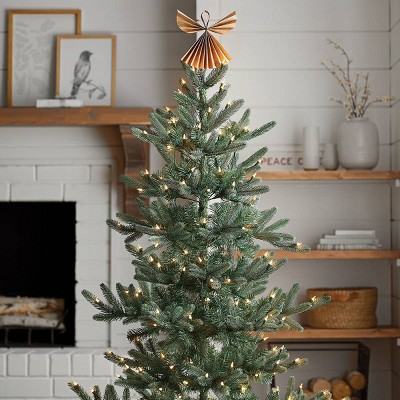 The Christmas season is here and for most families that means decorations everywhere, from lights, candles and big trees. Setting up for the season requires the use of correct safety measures. 
Exterior lights are a big deal for the holiday season. Bright and colorful lights are what you will probably see on most houses in a typical neighborhood. Although setting up these lights can be fun and sometimes crazy, it can also be very dangerous. If you do not practice these proper safety tips, an accident could be in the near future. 
Light safety tips:
Wear proper shoes when on the roof or outside.

During the winter season, ice tends to show up everywhere you go. When decorating with lights, make sure you are wearing shoes with proper traction that can help catch a slip. 

When using a ladder, have two or three points of contact at all times.

If you are using a ladder to decorate the bottom half of the house, make sure both feet are on the ladder at all times. Do your best to keep one hand on the ladder in order to avoid being top heavy. 

Have a spotter when using a ladder.

If you are using a ladder, have someone outside spotting you in case there is a hiccup in the process. If someone is not available to stand and spot, at least inform a family member or neighbor that you are going outside to put up lights. 

Avoid injuries by using proper tools.

When hanging up lights, use tools such as a drill or nail gun in order to quickly put up a screw or nail. Working with efficiency helps get the job done faster, does a quality job  decorating, gets you out of the elements quicker, and decreases the possibility for injury. 
The Christmas tree is another spotlight decoration that many families use. Many trees can be large and top heavy. To avoid a tree falling, take precautions when placing ornaments on the tree. Keep heavy ornaments on the bottom and lighter ones on top. Make sure the bottom or holder for the tree is set up correctly and is tightly holding on to the tree, regardless is the tree is fake or real. A fallen tree could truly put a damper on Christmas morning. 
Fire hazards are another safety concern around Christmas decorations. Take extra care to put out the fireplace and blow out the candles to avoid a house fire. Take precautionary measures so as to avoid waking up to a fire on Christmas morning. 
The Christmas season can be one of the most joyful times of the year, but if you do not practice correct decorating safety things could take a turn for the worst! Have a safe and happy holiday season, and keep on decorating!