Teens With Wings: Lifting Up Erie's Community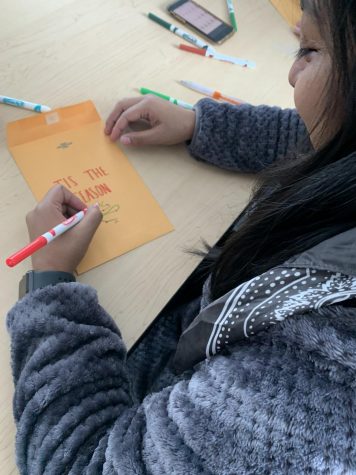 ERIE — Sitting together in the library, almost an hour before school starts, Teens With Wings plans ways to bring a bit of happiness into the lives of others.
Self-described as an "optimism club for high schoolers," Nisha Shrestha, a lead organizer, says the group of students seek to improve the community, help others feel included, and improve people's day, even if it's in a small way.
"I feel like it's easy to forget that you can still be positive," comments Shrestha, "Everyone's kind of in their own world." Teens With Wings is "a time to think about other people and just spread positivity, because I suppose it's not all sunshine and giggles."
Started in 2007 by Carrie Mitchell, a former EHS English teacher, Teens With Wings is now headed by Julie Singh, a librarian at EHS. Teens With Wings meets every Wednesday at 7:00 a.m. in the library. Being a part of Teens With Wings includes: welcoming new students, giving appreciation cards to bus drivers, teachers, and staff members; giving care items to the homeless,  as well as providing gifts for graduating seniors. They also write gratitude notes in chalk in front of the school and host Adopt-a-Family in December, which helps families that cannot afford gifts for Christmas. Teens With Wings is "a little glimmer" in a "world with so much terrible news," expresses Shrestha.
Teens With Wings doesn't only help the community, it also helps its members. For junior Hannah Goldman, who has been involved in the club for three years, being a part of Teens With Wings fills her with gratitude. Goldman says "It makes me feel really rewarded when I do something good for other people and put in time and effort to make people smile," and helps her realize "how amazing it is to do stuff for other people."
Improving the school, doing nice things for others, and brightening people's day is Teens With Wings' aspiration.
About the Contributor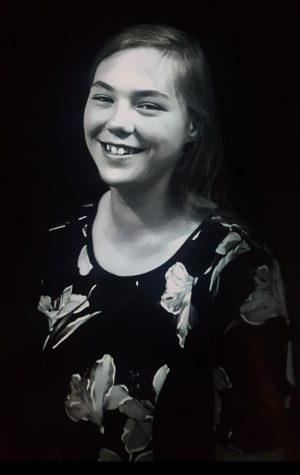 Jozlyn Jorgenson, Assistant Editor
Jozlyn is a Junior at Erie High. Some of her hobbies include drawing, reading, playing video games, and writing. Jozlyn has plans to go to college and...