A New Schedule for a New Year
As many of you know, we have a different schedule this year than last year. Major changes to this year's schedule include Advisory instead of SSR, and only on Thursday and Friday instead of every day. The school day remains the same length, but begins five minutes later, at 7:30 am, and finishes five minutes later, at 2:30 pm.
Lunch is also longer by eight minutes, compared to last year. In addition, passing periods were decreased from ten minutes to eight, to accommodate the longer lunch. The lunches were increased to benefit the juniors and seniors who go off campus, so that they do not need to rush back to school to make it back to school in time for third or seventh block.
The purpose of SSR, which stands for Sustained Silent Reading, was to give students a time to complete homework, or read. However, SSR was removed from the schedule this year due to the issues of last year, which includes students ditching, and the repeated postponing of SSR because of assemblies and meetings.
The administration has received mixed feedback about this year's schedule. The conversation about changing the schedule began last year, when advisory was every other Thursday. Both teachers and students were confused about the time of advisory, since advisory was frequently canceled on short notice, or replaced with assemblies last minute.
However, one complication of this year's schedule is that the bells are difficult to change. The district office has to change them every Thursday and Monday morning, and then the change have to be confirmed here at school before 7:20, in order for the bells to be correct each day.
The last topic regarding the schedule is whether or not there will be changes for next year. While there are not yet any discussions within the administration to change the schedule, Russell floated the idea of having the school start times pushed back later.
Despite talk of schedule changes, and the controversies regarding the schedule among students, one thing is certain, we have a new schedule for a new year.
About the Writer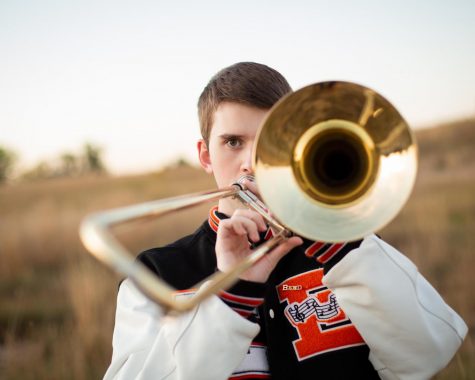 Grayson Blalock, Fall Editor-in-Chief
Grayson is the Fall Editor-in-Chief of the 2019-2020 Tiger Times. He was the Assistant/Sports Editor for the 2017-18 Tiger Times and was the Sports Editor...