Averaging More than One School Shooting Every Week
Friday morning of May 18, 2018, changed many lives and many families.  There have been 22 school shootings only 20 weeks into the year 2018. That averages out to more than one school shooting every single week. The government has continuously said they will be taking all these shootings into account and discuss further gun laws and procedures to attempt to prevent the school shootings, but so far nothing has slowed down.
The morning of May 18 at Sante Fe High School in Texas, a fire alarm was set off. To the students nothing arose of suspicion so they filed out to perform their normal fire drill protocol. That was until a teacher ran up and told the students to run and find safety. It was a normal morning at Sante Fe High School, but at about 8:32 a.m. ET, there were shots fired. Students fled as fast as possible, but tragically, ten people were killed and 13 were injured. Eight of the ten killed were students at the high school and two of them were teachers, one being a substitute teacher.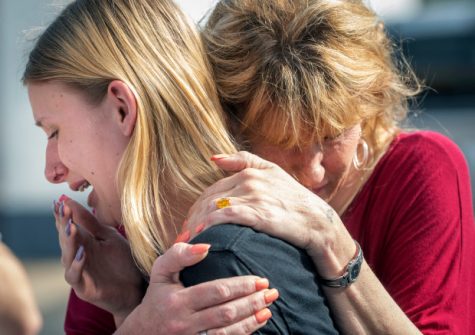 The victims' families, staff, students, and the community are all coming together for the funerals of the ten lives taken. The eight students are Jared Black, 17, Shana Fisher, 16, Christian Riley Garcia, 15, Aaron Kyle McLeod 15, Angelique Ramirez, Sabika Sheikha, 17, Christopher Stone, 17, and Kim Vaughan. The two teachers were Cynthia Tisdale and Glenda Ann Perkins. A huge name in the Texas community, JJ Watt, professional football player for the Houston Texans, has decided to pay for all of the funerals of the victims and plans to attend them and help the grieving families and friends.
The suspect, Dimitrios Pagourtzis, 17, was reported to be wearing a trench coat and carrying a .38 Caliber revolver and a Remington 870 shotgun. Pagourtzis exited an art lab classroom at around 8:02 a.m. and surrendered and later admitted to police that he shot multiple people inside the school with the intention of killing them, police said in court documents. He is charged with capital murder and aggravated assault against a public servant, and is being held without bond. Pagourtzis told investigators, "He did not shoot students he did like so he could have his story told."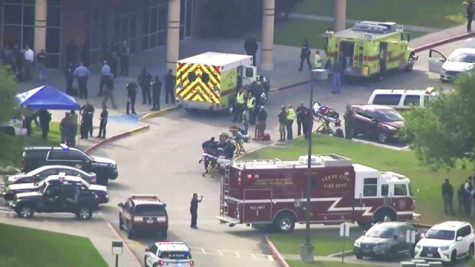 One of the 13 injured was one of Sante Fe's star high school baseball players. Rome Shubert was shot in the head and is very lucky to be currently alive. The doctor told Shubert that if the bullet were to have been any higher, lower, or to the side, he would have been paralyzed or killed. "Im very grateful to be able to have the chance to still be living," said Shubert, "I want to be able to bring the community together and support the grieving families and the lost ones."
Hopefully  the government will be able to do something about all the school shootings and put them to a halt and protect the United States. With averaging more than one school shooting a week, there definitely needs to be some new rules to keep communities, families, and people safe.
About the Contributor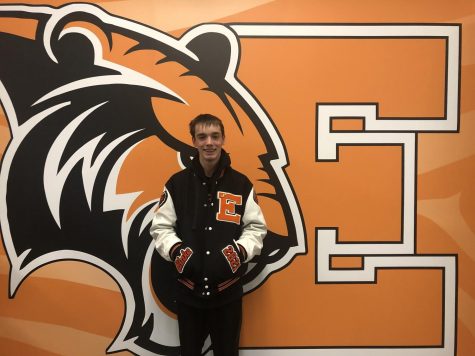 Blake Donaldson, Staff Writer
Blake is a Sophomore at Erie High School. He runs on the Varisry Track Team running the 100m dash, 200m dash, 4x100m relay, and 4x200m relay. He also plays...