This Week is Teacher Appreciation Week!
Time to celebrate our teachers, and show our gratitude
Hang on for a minute...we're trying to find some more stories you might like.
This week is teacher appreciation week, so make sure to thank your teachers for how hard they work. Consider giving them cards, small gifts, or just a verbal expression of gratitude.
While teacher appreciation week is not declared an official celebration, nor is school cancelled, it is a trend that has been around since the early nineteenth century, and is celebrated in numerous countries around the globe.
Teacher appreciation week is important to acknowledge and participate in because our teachers work so hard, and do so much for us, and our school. Teacher appreciation week is a time for the student body to express gratitude for our teachers, and all the effort they out into educating us; educating the future.
There are many things that our teachers do for us that we take for granted, or do not even know about. Many teachers purchase supplies for their classrooms with their own money, such as replacing classroom pencils that mysteriously disappear, or decorating their classrooms with fun and informative posters.
While teaching can be extremely rewarding, it is not easy. Our teachers wake up far earlier than we do, then come to school and often stay at school pretty late. Our teachers also have numerous responsibilities in addition to teaching a class. In fact, many teachers teach more than in class. Most of the teachers at Erie High School either coach sports, or lead clubs, or organize groups like National Honor Society, and every year, more and more awesome clubs come into existence.
Our teachers give us so much of their time, and invest so much effort into helping us understand our surroundings and the world we live in, and dedicate a good portion of their lives to educating future generations, future doctors, future scientists and engineers and artists and so much more. So this week is our chance to give back something to our teachers.
Some of the ways that students can help express their appreciation towards teachers is to give one or more of your teachers a card that you decorate and write a note in. Or, you could give your teacher/s a gift card. Starbucks or Barnes & Noble are some good places your teacher might like. Or, if you want to keep it simple, just thanking your teacher in person is always appreciated.
Teachers have, perhaps, one of the most important jobs in society, and this week is our opportunity to tell our teachers how much they mean to us, and how much we appreciate all their devotion to us, every day, every month, every year. Say thank you.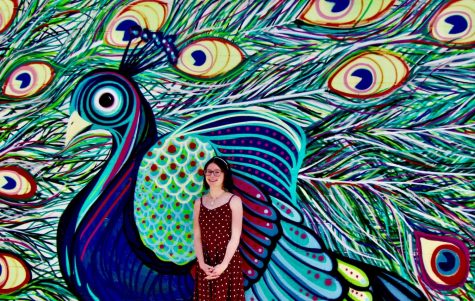 Emma Sanders, Copy Editor/Staff Writer
Emma Sanders has been Copy Editor of the Tiger Times from the 2017-2018 through the 2018-2019 school year, and received an honorable mention from the Colorado...