Thank God it's Friday
Check out another one of Erie's clubs
Hang on for a minute...we're trying to find some more stories you might like.
Erie High School has a plethora of awesome clubs for students, and here is another one to check out. TGIF stands for Thank God it's Friday, and is a lunch club with a focus on Christian devotion that takes place on Fridays in Cheri Giammo's room (C203).
TGIF was started a couple years ago by Erie students with a passion for Christianity, and a desire to form a community within their high school. Currently, TGIF leadership is divided between active members Brenden Wilson, Grant Otto, and Ben White. Future leadership of TGIF is chosen by the current leadership, and can be distributed amongst multiple persons, or best side upon a single person. Leadership is passed on when the current leadership graduates from high school.
TGIF does not have any religious requirements to attend, and anyone is welcome regardless of grade or beliefs. Anyone is welcome to attend TGIF in the frequency they desire, and there are no standards of attendance. TGIF meets in C203 at the beginning of lunch, and concludes at the end of lunch, but attendees are free to leave earlier. Lunch is not provided by TGIF, so you are responsible for your own. There are about ten currently consistent members of TGIF, and the club hopes to expand to more students at Erie.
TGIF is a nonjudgmental environment, and is open to discussions and questions regarding life, struggles, faith, and anything else. TGIF does not implement a schedule, but typically begins with a fun introduction, followed by a devotion and a discussion related to the topic of the week, and then concludes in prayer requests.
TGIF's Ben White says TGIF is "a community is Christians, and we all get together during Fridays, and a lot of it is hanging out and just becoming a community, talking, becoming friends, then we also go over scripture, talk about parts of the Bible, dig into it, and just have a fun time, as a community, together."
TGIF is a great place for people new to Erie to learn about Erie High School, and become part of a supporting, encouraging community, as well as make friends and gain confidence. Kaitlin Faulkner, a frequent atender of TGIF, says that TGIF is "a fun and awesome place to go to learn and have a good time simultaneously."
TGIF is hoping to expand to more students at Erie High School, and is a great place to learn, be in community with students that have interests similar to your own, and to make amazing friends. Come join us in C203 during lunch this Friday!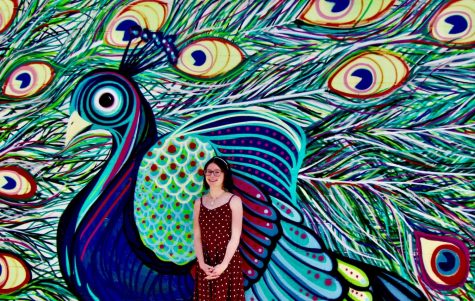 Emma Sanders, Copy Editor/Staff Writer
Emma Sanders has been Copy Editor of the Tiger Times from the 2017-2018 through the 2018-2019 school year, and received an honorable mention from the Colorado...