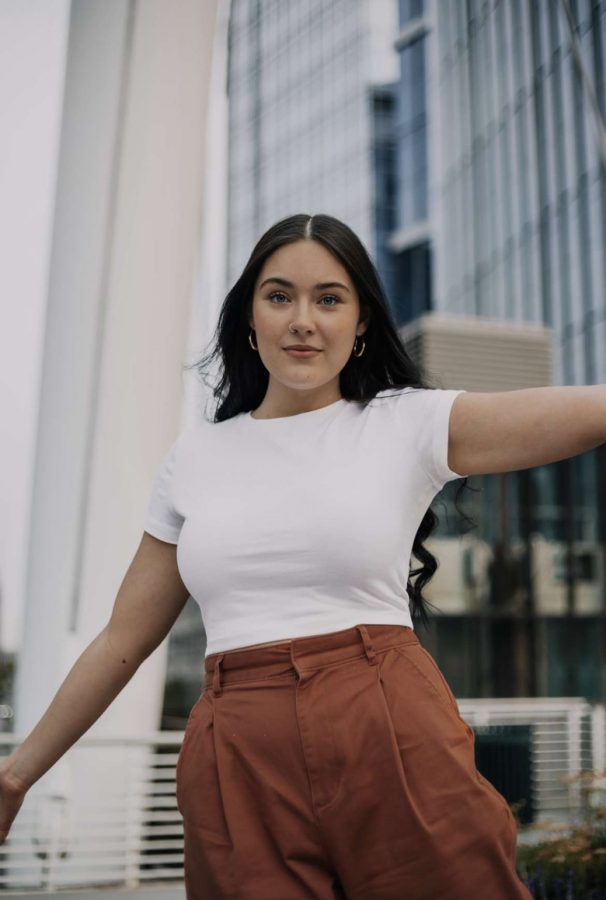 Ellie Gates is a senior at Erie High School who is enjoying the last few days she has as a student. Gates has had quite the high school experience from moving to different states, and to three new schools. Gates may have had to go through some hard times to reach the fun times but she has finally made it.
Gates was born and raised in Colorado. She was always very social in school, happy, vocal, and positive. Gates loved horses and everything colorful and fun.
"Trevor's [Ellie's father] job made him transfer us to Oklahoma. We were all very disappointed, because Colorado is just so beautiful. And this is our home," says Katie Gates, Ellie's mother.
Trevor and Katie had no other choice but to steer their lives in a new direction. They packed up their whole lives and moved their family out to Owasso, Oklahoma.
"I remember being devastated when I heard that we had to move to Oklahoma. My next door neighbor at the time was my closest friend, I had known her for years. I was scared of moving to a new school and making new friends," Gates explained.
She walked into her first day of seventh grade at a new school, in a new state. She was very quiet and kept to herself most of the day.
"I was terrified. It made me nervous to initiate conversations with kids I didn't even know, so I just waited till someone else would start the conversation for me. Thankfully a few girls were nice enough to kind of take me in and show me around," Gates stated.
Gates' first friend she made was Ella Biorn, they had art class together and sat at the same table.
"I remember thinking that Ellie was very rude because she wouldn't really look at me. But it turns out she was just really shy. Then we started talking more and more and I realized that she was very nice and very sweet," Biorn stated.
Gates quickly was introduced to all different kinds of people and was accepted into her own little friend group.
"It was very reassuring to see Ellie making new friends in such a difficult situation. I was so proud that she was branching out and making the most out of this rough move," says Trevor Gates.
The Gates family stayed in Oklahoma for two more years, trying to make the most out of a tough situation. The family was growing in their own ways, and was getting more comfortable with their environment everyday.
"Trevor's boss explained to us that we would only have to be in Oklahoma for three years. And the minute that those three years were up we decided to pack up the family once again and move back to Colorado," Mrs. Gates explained.
The news made their three children, Ellie, Finn, and Ewen both excited to go back home but sad to leave their new lives.
"I remember being conflicted because I had been wanting to return to Colorado the majority of the time I was in Oklahoma. But, now that we were actually planning on going back to Colorado I didn't want to leave the new friends I had just made. And going to a new school my Sophomore year and having to make new friends scared me so much," Gates explained.
The Gates family returned to Louisville, Colorado in June 2018.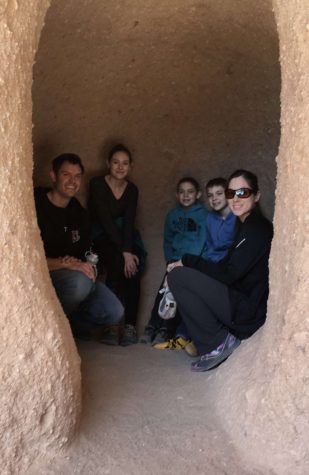 Gates prepared herself for her first day of sophomore year at Monarch High School.
"I was both super nervous but very excited to be back in Colorado. I was ready to make new friends and make more high school memories." says Gates.
And in a horrible turn of events, that is not what sophomore year had in store for little Gates.
"I expected other people to reach out to me and sort of take me under their wing. But that's not how things worked out," Gates continues, "I never talked to anyone because I was really shy. I really spent that whole year by myself."
Sadly the lack of socializing with others her age really took a toll on Gates, and her family started to take note.
"I felt horrible for moving the kids all over the place. From one school in Oklahoma, to another, then to another. I felt like they couldn't get comfortable or keep the relationships they were creating," explained Trevor Gates.
The family started to out grow their home in Louisville which led to another move. They decided to have a house built in Erie, Colorado.
"Louisville started to become too expensive for the family, and the house couldn't physically hold us with all three kids growing up so fast. So we decided that Erie would be the best place for us." Mrs. Gates says.
Obviously, Gates was horrified to start a new year at yet another new school. But luckily she stayed hopeful about making new friends and having a great year.
"I was very nervous about starting my Junior year at a new school after how horrible my sophomore year was. But I was determined to make this year better than the year before, I was so excited to make new friends and have fun," stated Gates.
Thankfully for Gates the students at Erie High School were very kind, welcoming, and polite. She finally had some friends that she could have lunch with and create great memories for the rest of her high school years.
"I am so thankful for the students who spoke to me in my classes and made me feel more comfortable and happy in my final years of high school." Gates concluded.